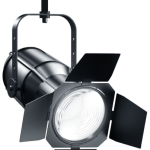 "I have worked as a professional librarian in the Boston University Stone Science Library for over 20 years. We recently voted to join SEIU Local 888 and I am proud to be parti-cipating on the bargaining committee for a first contract.
"In my day-to-day work, beside maintaining the daily library operations, I support students of all backgrounds in both their educational goals and work-study pursuits. It brings me joy to see these young people move into careers in science and technology fields.
"Last February I was invited to attend the first "Women and Girls in Science," conference at the United Nations. I spoke to over 500 attendees from multiple fields worldwide, including doctors, scientists, grade and high school students.
[caption id="attachment_7170" align="alignright" width="640"]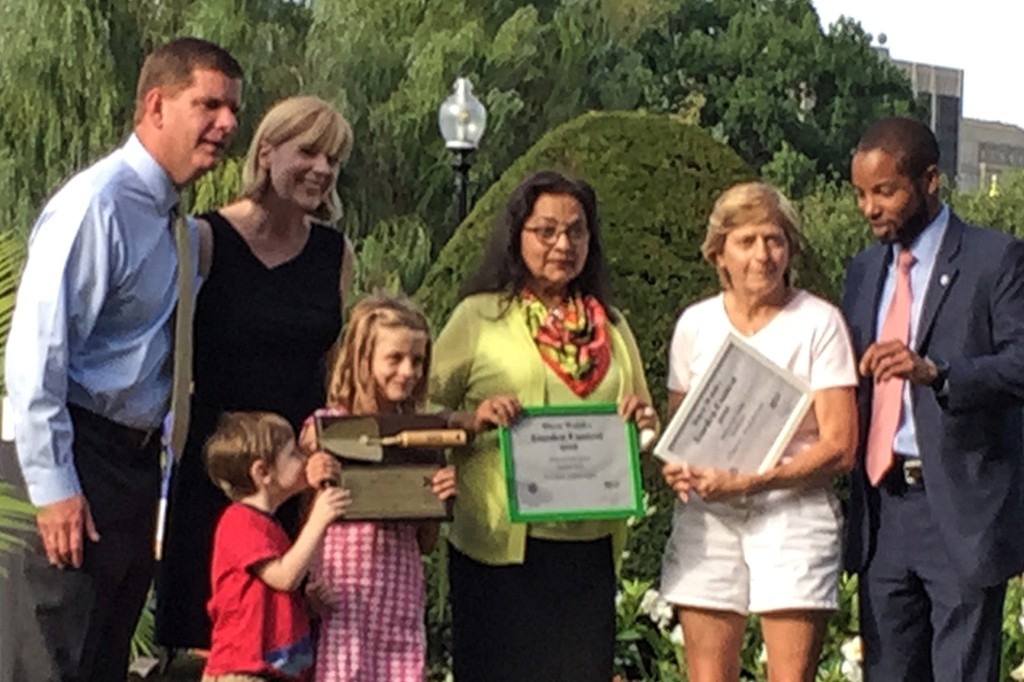 Nasim is an avid gardener and has been recognized for her accomplishments several times by the City of Boston. Above, Mayor Martin Walsh presented Nasim with a "Beautification of Boston" award for her garden last August.[/caption]
"I also spoke at a second conference in March entitled, "Empowering Women with Sustainable Gardens.
"I see the recognition of the skills and knowledge involved in gardening as part of an important, global movement to change what is seen and counted as scientific work. For too long, women and girls have faced social and environmental barriers to full participation in STEM fields.
"A 2015 report by the American Association of University Women shows that even though more women are choosing to study science and engineering in school, that difference has not translated into professional fields like engineering and computer science.
"Through my work at Boston University, I have the opportunity to support and encourage talented young women who are studying science. However, I think it's important to recognize that BU and other institutions of higher education often end up employing large numbers of women in science.
"I joined the bargaining committee because I want to see more done to close the gender gap and ensure equal opportunity right here at my place of employment."
Are you a member who is making a difference in your union or community? Contact rwilson@seiu888.org to be featured in a future Local 888 Member Spotlight.