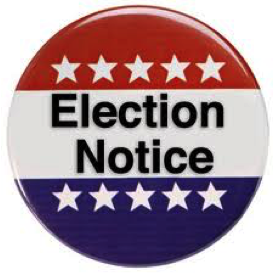 The date for the Local 888 election of Officers, Executive Board and Trustees has been set! Ballots will be mailed no later than Feb. 2 to all members in good standing. The election will conclude on March 3_, 2018_ with the vote count at 10:00.
The election is for positions of President, Secretary-Treasurer, Recording Secretary, eighteen Executive Board members and three Trustees. The Local has retained MK Election Services to print, assemble and mail ballots to all members in good standing.
The election will be overseen by a three-person Election Committee: Gordon Luciano, Chair (Lottery), Meta Jones (Boston), Lenny DiBartolomeao (Chelsea). Kathleen Porrazzo, (Quincy Housing Authority) Alternate.
Questions, concerns, or protests should be sent to: SEIU Local 888 Election Committee, 25 Braintree Hill Office Park Suite #306, Braintree, MA 02184 or e-mailed to gluciano508@verizon.net.
The Election Committee will be guided by three principles: Be fair and impartial, treat all candidates equally and avoid favoritism or even the appearance of favoritism; follow the election provisions of Local 888's Constitution and Bylaws and any other election rules consistent with federal law; and protect the right of every member to nominate candidates, run for office, and vote by secret ballot for officers of the local.
More information including the official election notice, official nomination petition, and the election committee's general election policies and procedures can be found at www.seiu888.org/888members/elections
Look for your Local 888 ballot in the mail in February and vote!
Local Election Timeline:
Nominating petitions and Candidate statements are available to be picked up at the union hall or on Local 888's website. Petitions must be returned to the union hall by 5:00pm December 22, 2017
Ballots must be received by 9:00 am Saturday, March 3, 2018 Ballots must be returned using the postage paid envelope to be counted. The ballot count will supervised by MK Election Services at 10:00 am on March 3 at the union hall.
Swearing-in ceremony of new officers May 1, 2018