[caption id="attachment_8796" align="alignnone" width="200"]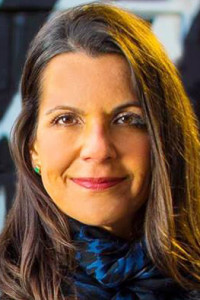 Shannon McAuliffe[/caption]
Former public defender Shannon McAuliffe is Local 888's hometown fave in the race for Suffolk County district attorney.
"Shannon has done the work of improving the lives of the unfortunate — and she has a plan to move the justice system forward," said Local 888 Secretary-Treasurer Tom McKeever. "She is the right person for the job. And what makes this special is seeing a woman who isn't afraid to seek justice in a male-dominated profession."
McAuliffe served for years as a Massachusetts public defender. In 2015, McAuliffe went to work at Roca, a Chelsea-based nonprofit that works with gang- and court-involved high-risk young men. The goal is get them on a path that allows them to stay employed and keep out of jail.
McAuliffe (See: https://www.mcauliffeforda.com/) said that nearly 80 percent of the long-term participants had no new arrests while she directed the program.
Besides Local 888, the ex-public defender has been endorsed by Chelsea City Councilor Enio Lopez, a Local 888 Executive Board member. McAuliffe has also been endorsed by a number of other unions, including UNITE HERE Local 26 and NAGE/SEIU Local 5000.
Suffolk County Sheriff Steve Tompkins, who has endorsed McAuliffe, said she would see the office of District Attorney "not just as a vehicle for punishment, but one for creating second chances as well."
McAuliffe said her track record shows she is "the progressive change candidate" in the race. She said, "Our justice system is broken. It unfairly targets the poor and people of color. It promotes winning over justice. And it wastes money on ineffective incarcerations."
McAuliffe is running as a Democrat in a field of five candidates, a number that rose after incumbent Suffolk D.A. Daniel Conley announced he wasn't running for re-election.