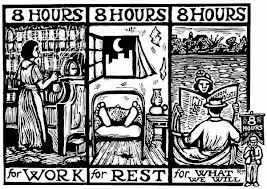 In their one year of service, Local 888's new elected representatives have increased training for chapter leaders, focused on the major job categories of members, turned to members for increased political activity and faced up to anti-union challenges at the federal level. These achievements are highlighted in a new report posted on the website (www.seiu888.org).
"Our members have stayed united, and almost half the chapters with expiring contracts have new agreements," said Brenda Rodrigues. Local 888's president led the Leadership for Changing Times slate sworn in May 2018.
Soon after, the U.S. Supreme Court issued its anti-union
Janus decision, which reversed decades-old precedents regarding dues.
Nonetheless, under the union's new leadership, more than 2,300 members have recommitted to their union by signing new membership cards. Fewer than 20 individuals have dropped out of the local.
Local 888's Executive Board has forged a strategic plan aimed at strengthening the union to help members win better contracts. This includes recruiting hundreds of rank-and-file leaders, emphasizing a comprehensive orien-tation for new hires and defining six key industry sectors.
Along those lines, Local 888 is sponsoring a Higher Ed Labor Summit, set for Sat., June 15, 9 a.m., at SEIU Local 32BJ, 26 West St. Boston_. Do you know someone who works in higher education as a clerical technical or professional worker? Call 617-241-3317 for more info or email iadelman@seiu888.org._
For a copy of the Local 888 report on "First Year Achievements," email rwilson@seiu888.org.