By Kwesi Ablordeppey, a CNA at Holyoke Soldiers Home and member of SEIU Local 888.
[caption id="attachment_10100" align="alignright" width="150"]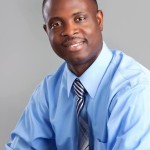 Kwesi Ablordeppey, Holyoke Soldiers Home[/caption]
The disastrous impact of the pandemic has been unfolding in Massachusetts for weeks, with daily stories of the toll it's taking on working people, our families and services we provide in our communities. As a Certified Nursing Assistant (CNA) and member of SEIU Local 888, working at the Holyoke Soldiers' Home for 20 years--where at least 76 veterans have died of COVID-19 --I have never seen anything like this.
The demands of caring for hundreds of veterans who are either sick with coronavirus--or vulnerable to it--have often pushed staff beyond our limits. Mandatory overtime has meant that many staff members get little to no sleep between shifts. The resulting exhaustion puts staff members--many of whom are also vulnerable to the virus--and the veterans we care for at greater risk. Already, 83 staff members have tested positive and the possibility of contracting COVID-19 is a nightmare because, as a single parent, I'm the only one my three children have.
Although I'm putting my family at risk, I show up everyday because I love what I do, despite the fact that I've already had to put two of the veterans I care for in a body bag. And I'm not alone. My coworkers are making the same tough decisions because we know that we will only get through this if we all pull together. Now we need Congress and the President to do their part to protect all workers so we can continue to do our jobs. Congress passed the CARES Act and it did some good but it's nowhere near enough.
If coronavirus is exposing anything, it's that we're all in this together. Black, brown, Asian, or white. Rich or poor. Protecting everyone's health requires protecting the health of each of us. But we aren't as prepared as we should be--and that's been a long time coming.
It's true that the Trump administration has been perilously slow to act to help states respond to the coronavirus. But the fact of the matter is that the healthcare providers I work with and veterans I care for have been deprived of the resources we need for decades because of tax cuts for corporations and the wealthy. At the Soldiers' Home we were already working with the bare minimum before coronavirus struck--we didn't even have enough PPE to protect ourselves.
It shouldn't have taken a pandemic to win increased staffing and pay for people like me who care for our veterans--and we still don't have enough. The reality is, public employees across the country are doing the best we can with what we have. We do incredibly important work--though many of us work behind the scenes without recognition.
Without federal aid, states will have to start cutting this work--even services like healthcare and public safety--or increase taxes. Cuts like these add more people to the ranks of the unemployed and make it harder for the people in Massachusetts to recover--physically and economically--from the coronavirus. We have to do better by our communities and the people who are putting our lives on the line. That means protecting all workers affected by this crisis with universal healthcare, paid sick days, clean water and air--and good union jobs.
We also need the private sector to step up and support the people on the frontlines and the communities whose work they depend upon. Corporations need to pay their employees and ensure they have healthcare and paid leave. At the same time, they should pay their fair share for the critical services that are getting our communities through this.
This pandemic should serve as a stark reminder that failing to invest in the services we need has dire consequences when disaster strikes. Working people on the frontlines are doing our part. Many state and local government leaders have moved into action. Now Congress and President Trump need to do their parts by passing the HEROES Act and injecting $1 trillion into state and local governments so our communities can provide essential services and protect all workers affected by this pandemic.
As a nation, we must pay for—and protect—the things we value so they are there for all of us, all the time. That's how we'll get through this and get our economy going again.