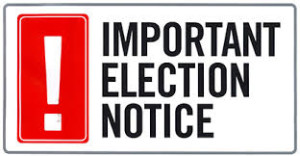 The nonpartisan Local 888 Election Committee that oversees the election has determined which candidates qualified for the ballot.  MK Elections, an independent election vendor, has been hired to conduct the vote.  As now allowed by the bylaws, a unique voting credential was mailed to the last know address of every member in good standing on file.  Members may also request a paper ballot by calling the union hall (617) 241-3300 or emailing myunion@seiu888.org.  Voting will conclude at 9:00 AM on April 3.
"This is an important moment for the future of Local 888," said retiring President Brenda Rodrigues. "Democracy is a core value for both SEIU Local 888, and our nation," she added. "Now is the time to discuss and debate the future of our union."
The elected positions at stake are all at-large: president, secretary-treasurer, recording secretary along with 18 executive board members and three trustees.
The Local 888 Executive Board approved the four impartial members to serve on the Election Committee overseeing the 2021 Officer and Executive Board election. They are:
James Harrington, Lottery Commission
Kathleen Porrazzo, Quincy Housing Authority Professionals
William Bonnetti, Town of Yarmouth, Unit A
Marcelina Johnson, Boston Centers for Youth & Families
The 2021 race is on: For a full rundown, see //www.seiu888.org/elections/.