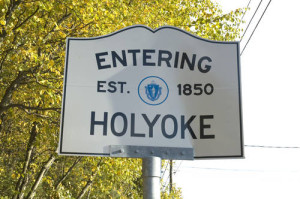 After a long period of internal dissension and debate, Holyoke City members are now preparing for elections to choose new officers and select their bargaining committee representatives.
Mark DelloRusso, president of SEIU Local 888, says that he's encouraged by the members' decision to begin strengthening their chapter.  "We all share the same goals which are to build a union that is democratic and strong.  When members are united in their chapter and working together, they will see better results at the bargaining table," says DelloRusso.
Nominations and elections will take place on May 29 for the positions of chapter chair, secretary-treasurer and recording secretary.  Four bargaining committee members will be selected, one from the Police Department, one from City Hall (including custodians and War Memorial staff), one from the Annex and the DPW, and one alternative at-large representative.  Every member in good standing is eligible and encouraged to run for office.
DelloRusso says that the events of the past six months are a reminder of the importance of open and transparent communication at every level of the organization. "Trust and honesty are absolutely essential," says DelloRusso. "I think we've all learned that when we stop communicating, none of our interests is served."