Chelsea City Hall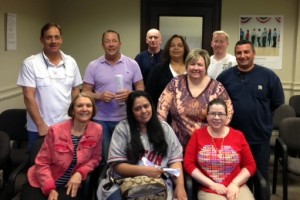 Members at Chelsea City Hall ratified a new three year contract through June 30, 2016 with wage increases each year of 2.5, 2.5 and 3 percent.  The uniform allowance for Animal Control officers, who wear uniforms similar to police officers, was increased to $1,000. Members were also successful in converting Bunker Hill Day to a vacation day.  The contract was achieved because of the determination of the negotiation team to reach the best contract possible.  The members on the negotiation team were Margarita Franco, Richie Zullo, Scott Bridges and Susan DeSanti.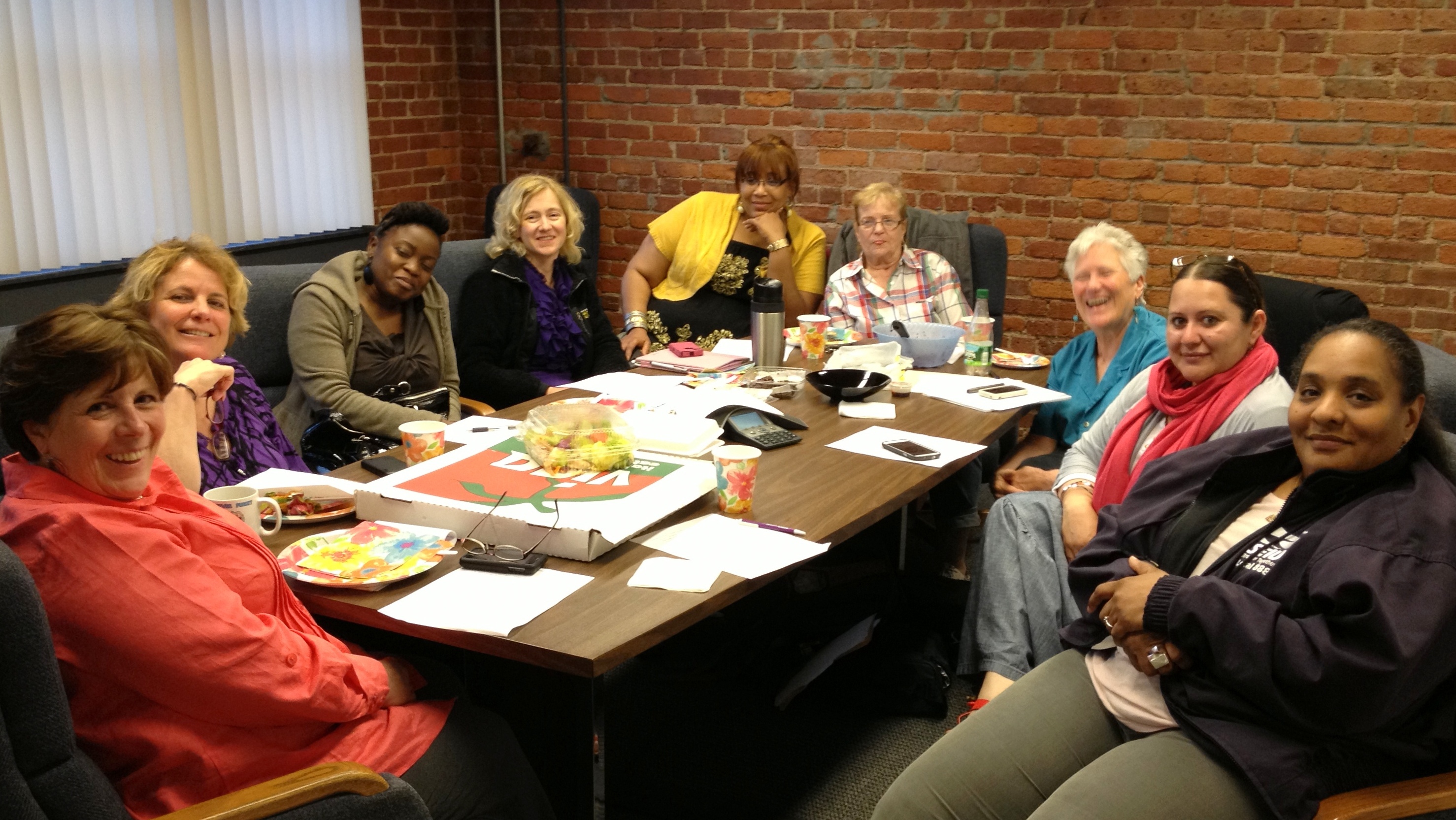 New Women's Committee Formed Members kicked off the new Local 888 Women's Committee last month. In attendance were Local 888 Secretary Treasurer Brenda Rodrigues; Field Rep Mari Cooney, Bianca Pierre, Tiffany Skogstrom, Viola Green, Boston Public Health; Charlotte Killam, Boston Water & Sewer, Susan Winning, UMass Lowell, Organizer Christina Villafranca, and Lorna Pleas, Boston Elderly Commission. The new committee will be meeting regularly.
Community Action Agency Girds for Tough Times**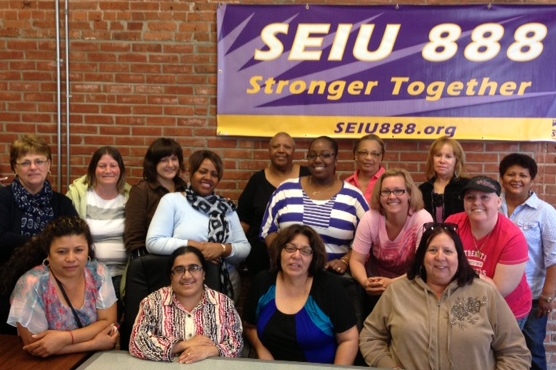 ** Members from the Community Action Agency of Somerville held a membership meeting on May 29 to discuss the early closing of their Head Start classrooms this year due to sequestrations cuts (see cover story).  Members raised concerns about possible layoffs if the budget continues to be in a deficit Members reported that these are the worst financial conditions they've seen.
Boston Public Health Commission All four of the bargaining units at the Boston Public Health Commission have ratified new six year contracts (the contracts are retroactive for three years). The four units total nearly 400 members. Yearly wage increases were 0, 1, 2, 3, 3, 3 percent.  Everyone also receives a one-time 2.5 percent base salary "lump sum" for taking a wage freeze beginning in mid-2009. Local 888 Reps Bill Storella and Mari Cooney assisted the following bargaining teams: Tiffany Skogstrom, Sheila Jackson and Veola Green (Programs); LaTonya Williams and Walter Milliken Jr. (Clerks and Techs); Rocky Gillis, Peter Cavicchi, Leigha Earl and Josephine Madrazo (Homeless Services Coordinators); Charles Mays, Shellie Lewis and Sean Derbyshire (Homeless Services Counselors). Thanks to all for your hard work!
Helping Hand in Haverhill Congratulations to City of Haverhill employee Phil Lakaszcyck. With assistance from chapter chair Fred Simmons, Local 888 Field Rep. Bill Storella and union attorney John Magner, Lakaszcyck was able to fight off a change in his job title which enabled him to maintain his current ranking until retirement -- thus preserving his higher pension.