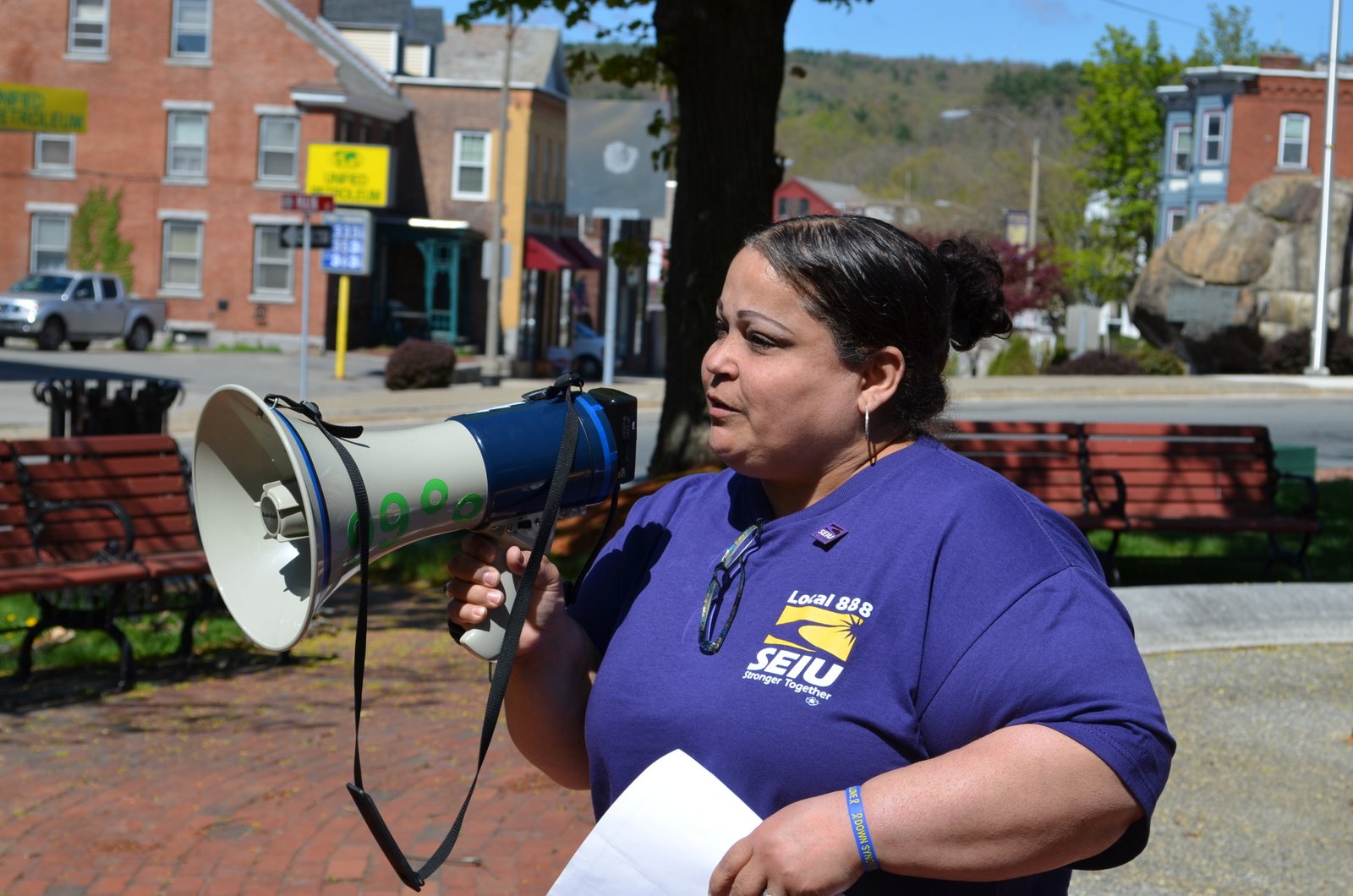 Concerned parents and teachers of the Montachusett Opportunity Council's Head Start program joined forces at a recent rally in Fitchburg to oppose cuts that have already ended the school year ahead of schedule and could see a delayed start to school in the fall. Head Start, which helps prepare young children for kindergarten, lost five percent of its budget due to automatic budget cuts known as the sequester.
Mary Hernandez, a member of SEIU Local 888 and a lead teacher for the Head Start program at the Hosmer School, credits Head Start with changing her life. Speaking to the crowd, Hernandez said she first got involved with Head Start as a parent 16 years ago. She went on to become a Head Start teacher and will soon graduate from Fitchburg State with a BA in early childhood education. Said Hernandez:  "My story isn't unique. Many Head Start teachers and workers were once Head Start parents and have similar stories to mine. We made important changes and strides in our lives thanks to the Head Start program."
Mark DelloRusso, president of Local 888, was on hand to show support for the teachers and expressed concern over Head Start teachers losing pay when the program closed early. He said that the union will continue to urge Congress to put a stop to pending Nov. 1 budget cuts that would take an additional five percent from the program.