Members of two new Local 888 chapters are celebrating after negotiating and ratifying their first contracts. Congratulations to members at Millis Town Hall and to the Haverhill Transportation Group for their hard work and determination.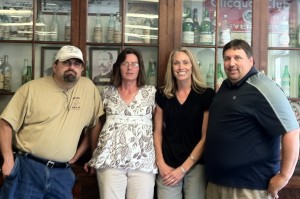 Jus****t cause in Millis
Workers in Millis voted to join Local 888 in January of 2012. Their first contract includes wage increases and increases for longevity. More importantly, say the Millis workers, are the "just cause" protections that sparked their quest for union representation in the first place. Just cause provides important protections against unfair termination or discipline.
First contract and first raise in Haverhill
Haverhill transportation workers are celebrating their first raise in more than 5 years. The new Local 888 members were able to negotiate a 5% wage increase for bus and van drivers as well as an increase in the hourly rate for monitors. The transportation workers used the lengthy process of negotiating a first contract to establish union "fundamentals," including just cause language, a grievance procedure, sick time, vacation and seniority provisions. Members will also be issued School Department IDs for the first time, a significant issue as they are now visibly identifiable as staff when on school property. The transportation workers voted unanimously in favor of the new contract.