[caption id="attachment_4224" align="alignleft" width="394"]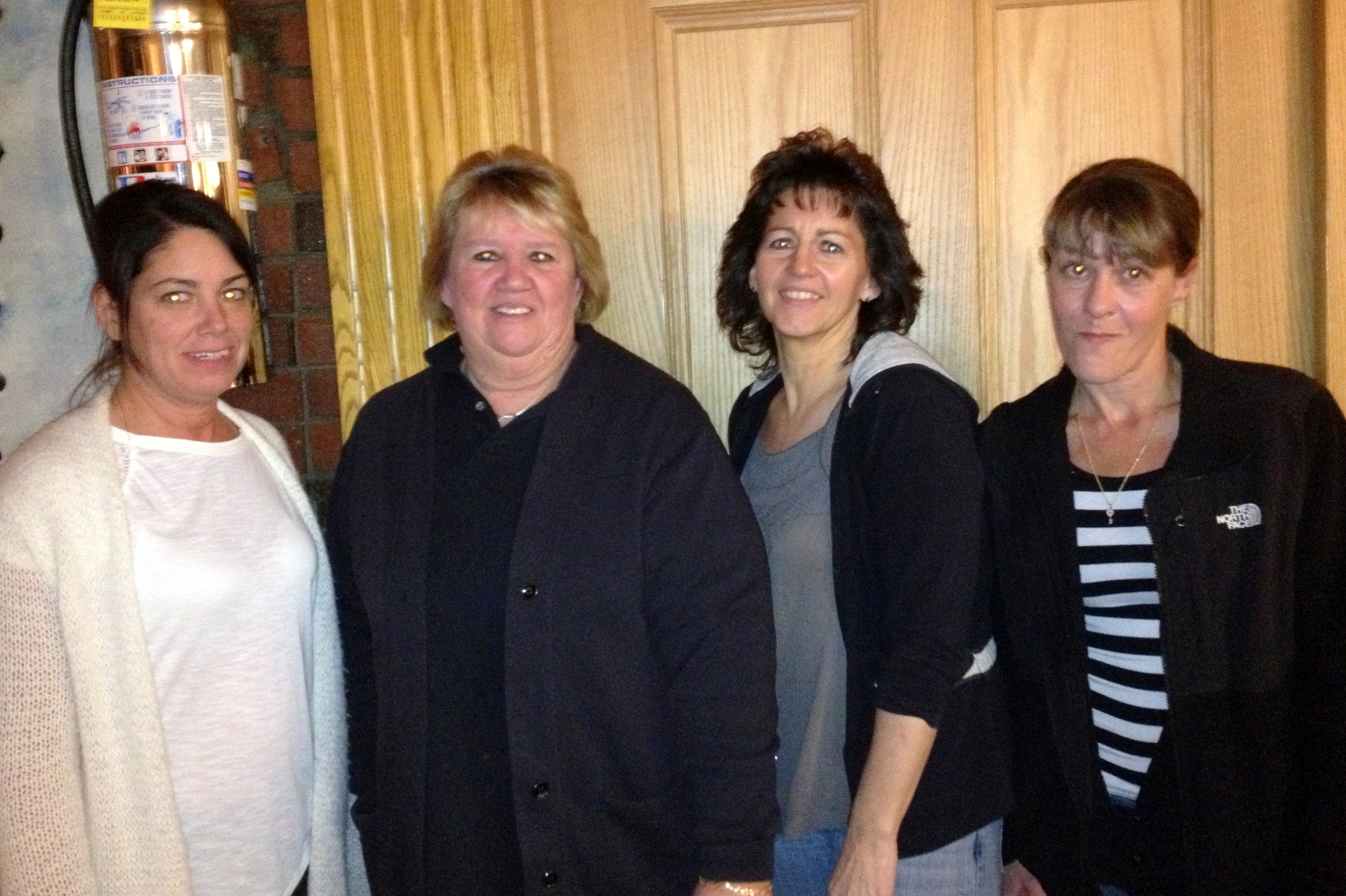 Brockton Food Service negotiating committee members Jean Roy, Linda Machnig, Diane Matta, Laurie Healy, (not pictured, Lorraine Monroe).[/caption]
Brockton Food Service Workers
Brockton School food service workers ratified a new three year contract on October 29 with cost of living raises of 2%, 1% and 1%. Members also won a new 10-year step, which gives workers who've been on the job for ten years an additional 4% raise. "We've been fighting for years to win a new step," said negotiating committee member Lorraine Monroe. Most lead workers and primary cooks are now seven hour positions with the three cooks getting pay bumps.The evaluation period was reduced from six to two weeks for bid transfers.
Brockton Librarians win on educational incentive pay
Librarians in Brockton recently negotiated increases to their incentive pay for advanced degrees. However management there believed that the language of the contract meant that they could pay members their incentives in 2014. The members believed otherwise and filed a grievance to get their pay in 2013. There was as much as $12,000 at stake. On October 24 the union and management settled the grievance in favor of the members.
Randolph Town Hall
Randolph members won a new three year agreement that addresses new evening hours for the Town Hall. Members will get comp time for staying late on Monday nights. Members will see their pay increase up to 4% (and no less than 2.5%) in the first year. In other years, raises will depend on local tax receipts (but will not be less than .5 %). Members also won a $100 increase in their longevity.
Agreement reached between City and Springfield Bus Monitors
When the City of Springfield unilateraly changed its agreements with bus monitors, requiring them to report to the bus depot rather than being picked up at their residence, the monitors fought back. The monitors filed a grievance, arguing that the change to their working conditions made it impossible for some members to do their jobs. That grievance was recently settled and monitors will once again be picked up and dropped off at their place of residence. Shop steward Germaine Murchison says she's thrilled with the outcome, but that the fight isn't over.