[caption id="attachment_4358" align="alignleft" width="209"]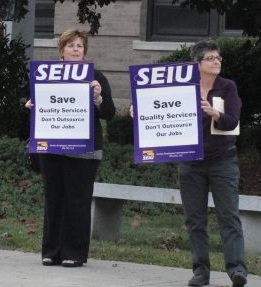 Brenda Rodrigues, Local 888 secretary treasurer, and Gail Silva, chapter chair of the Town of Westborough's clerical unit, urge town selectmen not to cut custodial services at the senior center.[/caption]
A t the Oct. 21 Special Town Meeting in Westborough, citizens voted against a request by the Board of Selectmen to cut current custodial services at the Senior Center. The selectmen had proposed outsourcing the custodian's position to a private contract cleaning company in Article 10 on the warrant for the Town Meeting without any notice to -- or discussion with -- the union for Westborough's employees.
Making a unilateral change of this nature without notifying their union violates the workers' contract with management.
After reading about the proposed change in the warrant, town employees (and union leaders) Terry Gilchrist and Gail Silva launched a campaign to save the custodial job.
"We kicked it off on Oct. 8 by holding signs to 'save quality services' outside the Board of Selectmen's meeting when they met to discuss the warrant article," said Gail Silva, who has worked for the town as a computer network specialist for more than 6 years. "Then we spread the word by distributing leaflets about how this would
[caption id="attachment_4362" align="alignleft" width="322"]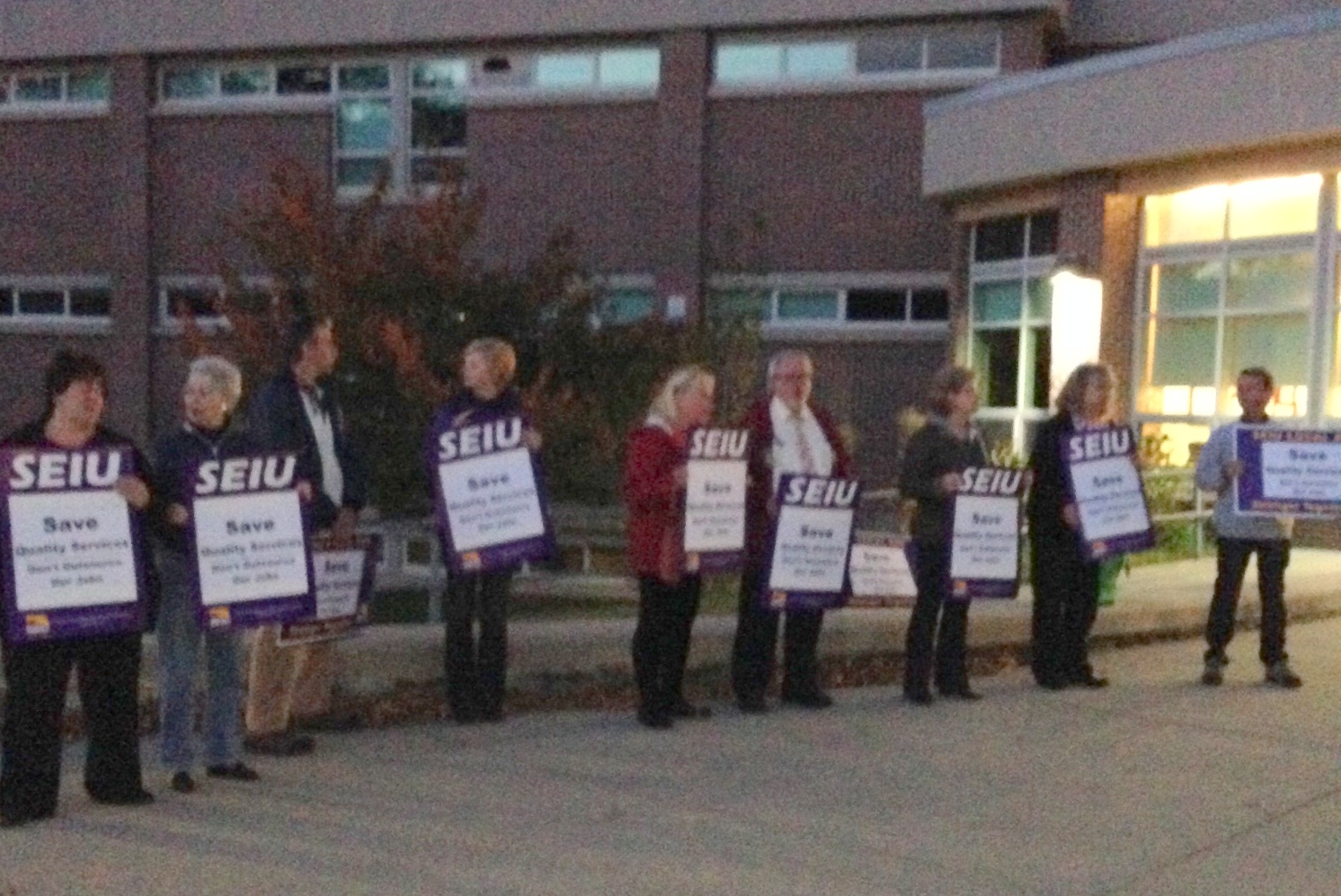 Members holding signs at Westborough town meeting[/caption]
adversely affect the Senior Center. We enlisted as many supporters as we could to attend the Oct. 21 town meeting."
Selectmen had maintained that they could save $31,000 by contracting out, but Local 888 members successfully made the case that seniors who use the center would lose the personal service they depend upon.