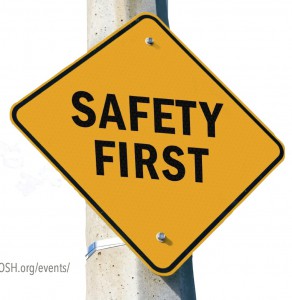 SEIU Local 888 and MassCOSH cordially invite you to attend the release of the Executive Order 511 State Employee Health & Safety Report on: Monday, March 24, 2014 2:30 p.m. Grand Staircase, State House, Boston
This landmark report details the work and accomplishments that have been achieved towards meeting the EO 511 goal: reducing workplace injuries and illnesses – and the significant associated costs – through fostering comprehensive, successful and fiscally smart health and safety management in our state agencies.
Key achievements include establishing joint labor-management committees covering all employees in the Executive Branch, as well as a comprehensive assessment of current agency health safety management efforts conducted by these committees.
The report also provides recommendations from the Advisory Committee to the Administration on central level policies and actions to improve safety and health for our workforce, informed by the work of the health and safety committees as well as the knowledge of committee members.
The Advisory Committee includes officials from the Executive Office of Administration and Finance, Human Resources Department, Executive Office of Labor and Workforce Development, Department of Labor Standards, Department of Industrial Accidents, Department of Public Health, as well as representatives from MassCOSH, UMass Lowell and public service labor unions.
For more information, visit www.MassCOSH.org/events/ RSVP: MAEmpSafety@gmail.com