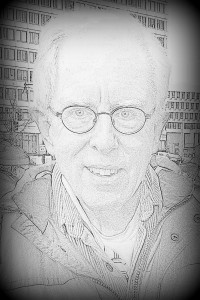 Gregory Richard King
A resident of West Roxbury, Greg died April 18, 2014 at age 63 after a brief illness.
He was a graduate of Boston Latin school, the University of Hawaii and held a master's degree from Boston College. He is survived by his loving wife Supron Phasang and his siblings Ellenmarie Evins of Short Hills New Jersey, Jane King of Boston and Fred King of Chicopee and many other family members and friends.
He was predeceased by his parents, Frederick Paul King and Helen McGovern King.
After traveling internationally and living in Japan for many years, Greg returned to Boston to care for his ailing parents. When they passed on, he remained in the home in which he was raised and joined the City of Boston Rental Housing Resource Center. In this position he was able to help many people, a role he enjoyed.
As a child Greg was an altar boy, as a university student Greg organized opposition to the Vietnam War, and as a worker Greg became active in his union - SEIU Local 888 - serving as shop steward and as an advocate  for many of his fellow workers. His liberal social views arose from a heartfelt determination to assist those most in need. They were his core beliefs and guided his life and the choices he made.
Greg was a smart, principled, gentle, kind and caring man who will be missed by many longtime friends.
Visiting hours and a celebration of his life will be held on Sunday, May 4th from 2 to 4 pm at the William J. Gormley Funeral Home, 2055 Centre Street West, Roxbury MA 02132.  Relatives and friends invited
In lieu of flowers, those who wish may make a contribution to a scholarship in Greg's name.
Donations may be sent to SEIU Local 888, 52 Roland Street, Charlestown MA 02129
See memories and condolences on the Globe's obit webpage here
There will also be a memorial service on Saturday, June 7th from 11-1pm at the union hall in Charlestown.