Eight members of Local 888 attended the 28th Women's Institute for Leadership Development (WILD) Summer Institute on June 20, 21 and 22 on the campus of UMass Dartmouth. WILD is an inspirational educational program that provides women with the leadership vision, confidence and skills to become more effective leaders and organizers in the Massachusetts labor movement. There were sessions on leadership development, understanding racism and a variety of skills-building workshops.
"At the WILD weekend, we were all UNITED sisters reflecting on matters that are holding us back, dragging us down, and preventing us from moving forward," said Local 888 member Florence Brice.  "With the group discussions and exercises we were able to see the frustration and feel the pain of one another. We cried, laughed, and worked together in unity. To me that was a beautiful and powerful example that we all can and should bring to our families, friends, and community."
"The wild weekend was very powerful and informative," said Local 888 member Carlene Roberts.
The Local 888 participants also had op­portunities to network with other union sisters and have a lot of fun! For more information about WILD visit www.wildlabor.org/
[caption id="attachment_5002" align="alignleft" width="448"]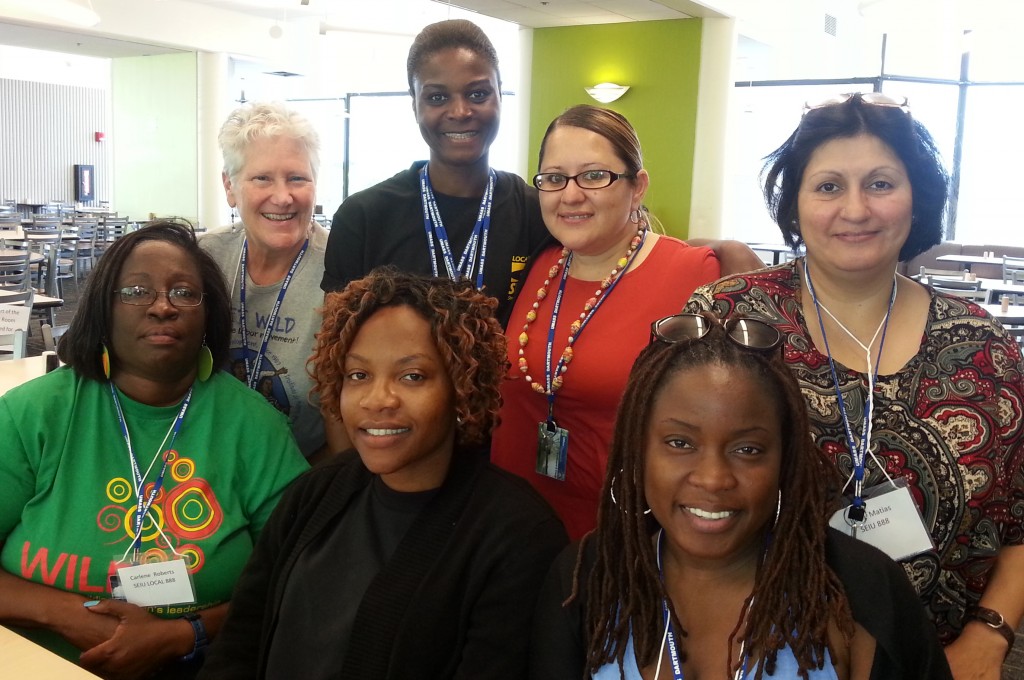 (From left) Carlene Roberts, Boston Public Health Commission (BPHC), Susan Winning, UMASS Low-ell; Nathalie Bezil, BPHC; Florence Brice BPHC; Christina Villafranca, Local 888 staff; Bianca Pierre, BPHC; Rosa Matias, Chelsea Soldiers Home. Not pictured: Charlotte Killam, Boston Water and Sewer .[/caption]