Citing a long history of support for the environmental movement, delegates to the SEIU Massachusetts State Council voted unanimously to support the upcoming People's Climate March in New York City on September 20-21, 2014.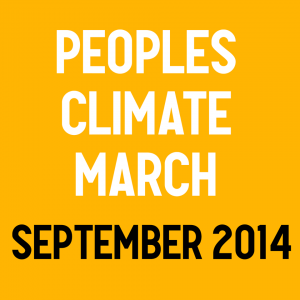 Heads of state will be in New York that weekend for a historic United Nations summit on climate change.
"With our children's future on the line, we urge all union members and their families to take a weekend in New York and use it to help bend the course of history," said Cliff Cohn, of Local 509 who serves as president of the state council.  With leaders from around the world there, as well as the attention of global media, the anticipated march and rally in New York City is expected to be to be unprecedented.
"We're proud to join with hundreds of other union, community and environmental groups to demand long overdue action to create a world with an economy that works for people and the planet – now," said Cohn. "We want a world safe from the ravages of climate change.  It's time to organize, to build power, to confront the power of fossil fuels, and to shift power to a just, safe, peaceful world."
More info about the People's Climate March is at: peoplesclimate.org
Uniting nearly 85,000 health care and human service workers, educators, municipal and state employees, security officers, janitors and others across the Bay State, the SEIU Massachusetts State Council is a representative body of leaders who have been democratically elected by the membership to represent their local and workers in their respective industries. The council includes SEIU Locals 1199, 32BJ, 509, 888, Chapter 3FO and the Committee of Interns & Residents.