[caption id="attachment_5506" align="alignleft" width="150"]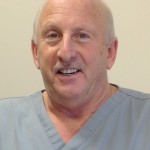 Rick Moffatt[/caption]
SEIU Local 888 Executive Board met on Nov. 19 at the union hall in Charlestown.  President Mark DelloRusso swore in Rick Moffatt from the Chelsea Soldiers Home who will serve as a new Trustee. The Executive Board thanked Lori Moran from Watertown for her years of service on the board. Lori will chair the Election Committee for the upcoming officer elections.
[caption id="attachment_5507" align="alignright" width="150"]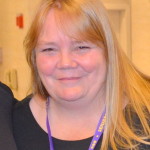 Lori Moran[/caption]
The Board heard a presentation by Tom MacDonald, Director of Social Ministries at St. Mary-St. Catherine Parish who runs the Harvest on the Vine Food Pantry and Donna O'Brien, a retired teacher and former Boston Teachers Union member.  They described how the food pantry provides Thanksgiving turkeys for many families in Charlestown. The Executive Board voted to contribute $1,000 to assist the food pantry.
The Board also heard a presentation from Kyle King, who told members about his experience as a fast food worker at Burger King and the planned national day of action for "$15 and a union" on Dec. 4.
[caption id="attachment_5508" align="aligncenter" width="300"]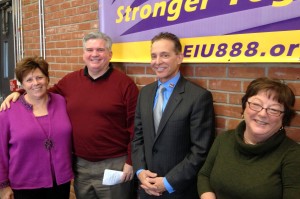 Tom MacDonald, Director of Social Ministries at St. Mary-St. Catherine Parish who runs the Harvest on the Vine Food Pantry and Donna O'Brien, a retired teacher and former Boston Teachers Union member with Mark and Brenda.[/caption]