[caption id="attachment_5761" align="alignright" width="150"]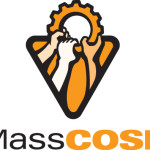 This article reprinted from MassCOSH[/caption]
With over 100 inches of snow falling in parts of Massachusetts in less than a month, companies and state and local government employers have been racing to clear snow from roads and roofs, and in the process, requiring employees to complete extremely dangerous tasks with fatal results. Two workers died this past week in Canton and two more were hospitalized in Avon and Burlington in separate incidents from falls while clearing snow from roofs. Two weeks prior, 60-year-old Cesar Moya, a Whole Foods employee, was hit and killed by a snow plow that was clearing the Medford supermarket parking lot.
Click here to read the Department of Labor Standards **"SAFETY REQUIREMENTS for Removing Snow from Rooftops on Municipal and State Property."
**In the Canton incidents, one man reportedly fell through a skylight while assessing snow removal operations, and another fell from a roof while clearing the snow. The worker in Avon also fell 35 feet through a skylight while clearing snow from a roof.
"Behind each one of these worker deaths is a devastated family," said Marcy Goldstein-Gelb, Executive Director of the Massachusetts Coalition for Occupational Safety and Health (MassCOSH). "Given the enormous hazards that are present with snow removal, it is imperative that employers identify all potential hazards before sending workers to work on a roof or in an area where they are exposed to plows or other vehicles."
The Occupational Safety and Health Administration (OSHA) has investigated 16 such serious injuries or deaths in the past 10 years, all of which could have been prevented.
"Often workers climb directly onto the roofs or structures and use equipment such as shovels, snow rakes, snow blowers and ladders to access roofs and apply de-icing materials," said Rick Rabin, a Technical Assistance and Training Associate at MassCOSH. "Workers who perform these activities have little experience or training on the hazards they may encounter. It is incumbent upon the employer to evaluate the hazards and provide the necessary training before workers begin the work."
Based on findings of OSHA worksite investigations, falls cause the most worker fatalities and injuries during rooftop snow removal. Workers may fall off roof edges, through skylights, and from ladders and aerial lifts. Workers may also be injured or killed by a roof collapse.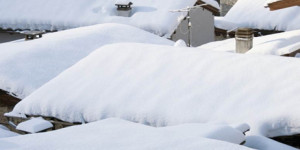 In order to prevent worker injury when removing snow from roofs, OSHA requires employers to take the following precautions:
Use snow removal methods that do not involve workers going onto roofs, when possible.
Provide fall protection equipment to workers who go onto roofs.
Guard skylights so workers do not fall through.
Mark skylights, roof drains, vents that might be hidden by the snow.
Avoid contact with electrical power lines. Keep ladders, aerial lifts and workers at least 10 feet away from power lines.
Evaluate weight load exerted on roof to ensure that the roof can hold the snow plus workers and equipment. Do not pile snow on roof.
Train workers to recognize fall hazards, use fall protection harnesses and anchor points correctly, use aerial lifts safely, use ladders safely, and avoid electrical power lines.
Protect people on the ground from snow and ice falling off the roof during removal operations.