When Lucia Shannon got word that she'd been chosen to receive an NAACP award for outstanding achievement, the Brockton librarian was stunned. "I felt like I was being recognized for what I do in my job," says Shannon, who is the Director of Adult Services at the Brockton Public Library.
[caption id="attachment_5839" align="alignright" width="290"]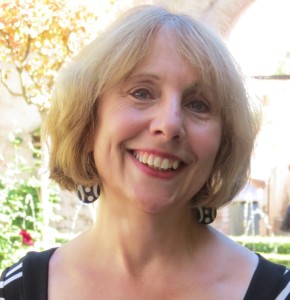 Congratulations to Lucia Shannon for her NCAAP Outstanding Achievement Award.[/caption]
Shannon's job might best be described as bringing the city of Brockton into the four walls of its library.  These days she's gearing up for an art contest that will showcase the work of teenaged artists in the city's schools. "It's a great way to highlight all of the local talent that exists right here in Brockton," says Shannon. The young artists, who attend Brockton High School, compete for prize money and the honor of having their work displayed in the library's teen area for a full year. Teen contestants also build up a real portfolio that will help them launch their careers, says Shannon, who majored in art history in college and helps oversee the library's extensive art collection.
Shannon officially achieved the award from the Brockton chapter of the famed civil rights organization for her role in connecting the library with the community. Listen to her talk about Brockton, the city where she's lived and worked for nearly four decades, and her passion is hard to miss. "Part of what makes Brockton such a remarkable place is that it's filled with people who are willing to step up and get things done."
That description fits Shannon herself, who, in addition to her job overseeing library programming and managing an unusually diverse staff, is also a Local 888 steward. "I'm in the trenches and I'm glad to be in the trenches," says Shannon, who has also served on the health and safety committee at the library. "My view is that unions matter because basic dignity for workers is important."
Congratulations to Lucia Shannon for her NCAAP Outstanding Achievement Award.
Have a story to submit? Send it to rwilson@seiu888.org.