The campaign by public defenders to join Local 888 got a recent boost when it was the subject of a major story in the Boston Globe. Writer Katie Johnston detailed the efforts by defenders to unionize— something that will require a change in state law—in hopes of stemming sky-high turnover.
[caption id="attachment_6130" align="alignright" width="254"]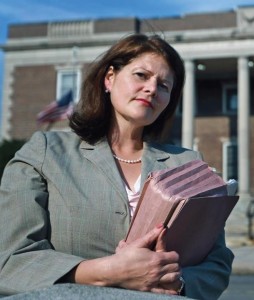 Public Defender Rachel Scotch[/caption]
Low pay means career uncertainty, lawyer Rachael Scotch told the Globe, the combination of which means that lawyers doing the essential work of representing clients in desperate straits, rarely stick around for long. The Globe story comes on the heels of a recent study that found that Massachusetts ranks dead last in the compensation of public defenders. According to the Mass. Bar Association, which conducted the study, "The unvarnished truth is the compensation is so poor that it drives these lawyers away from the criminal justice system or into the ranks of the working poor."
More information about the campaign is at www.seiu888.org/massdefenders.