Five current and former members of SEIU are seeking office this election day. Here is some information about each of them.
[caption id="attachment_6284" align="alignright" width="150"]
Karen "Rudy" Renaud[/caption]
Karen "Rudy" Renaud, Town Council, Greenfield Rudy was appointed to serve as Precinct 7 Town Councilor in 2011 and was re-elected to serve an additional 3- year term in 2013. She has already had a dramatic impact on Greenfield and is now running for a 4-year term as Councilor-At-Large. Info: www.renaudforgreenfield.net
[caption id="attachment_6285" align="alignleft" width="150"]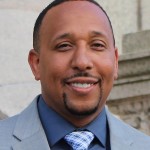 Khrystian King[/caption]
Khrystian King, City Council, Worcester Ever since losing 3 friends to gun violence, Khrystian, a member of SEIU 509, has dedicated his career to helping local families rise beyond poverty and violence – from his work in child protection to his nearly 20 years leading the Crompton Park summer basketball program. Info: www.king4worcester.org
[caption id="attachment_6294" align="alignright" width="150"]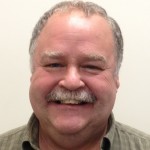 Fred Simmons[/caption]
Fred Simmons, City Council, City of Haverhill
Fred worked for the city of Haverhill since 1993 and is a loyal member of SEIU Local 888. As City Councilor, Fred will promote job growth and new business in the city and be a voice for the working class of Haverhill.  Info: www.facebook.com/fredsimmonshaverhill
[caption id="attachment_6286" align="alignright" width="150"]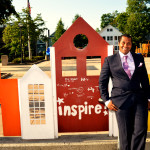 Emmanual Marsh[/caption]
Emmanuel Marsh, School Committee, Malden A proud graduate of the Malden High School class of 2005 and a Local 888 member, Emmanuel has seen from start to finish what makes the Malden school system shine and where it needs a tune up. He wants to make sure that all Malden students, regardless of background or personal circumstance, benefits from a rich educational experience 888. Info: www.marshformaldenschools.com.
[caption id="attachment_6287" align="alignleft" width="150"]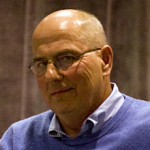 Fred Fantini[/caption]
Fred Fantini, School Committee, Cambridge Fred Fantini is a lifelong resident of Cambridge, a graduate of Cambridge Public Schools and a former Local 888 member. He is now serving his 15th term on the School Committee and seeking re-election to a 16th. Fred was the co-chairman of the capital planning committee of the Innovation Agenda that worked with school and city officials to ensure the necessary capital allotment was an integral part of the city's long-term education plan. Info: www.cambridgeday.com/2013/10/29/fred-fantini-for-school-committee/
[caption id="attachment_6377" align="alignright" width="168"]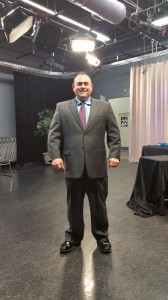 Tom Ciulla[/caption]
Tom Cuilla for Methuen City Council – East district
Tom is a long time union member and activist. He is running for his third term on the Methuen City Council and has been endorsed by the Methuen Police Department, SEIU Local 888 and Laborer's Local 175. He believes in providing full support for local police and fire and insuring our veterans are recognized for their service by making sure their benefits are protected and readily available without unnecessary red tape. He supports wage equality and workplace protections. Tom is facing a tough election and we need to help our union brothers and sister to ensure we have a labor voice on the council. Please get out to the polls and November 3 and give your vote to Tom Ciulla East District City Councilor in Methuen. Facebook: www.Facebook.com/tomcuillaformmethuen
For more information about these candidates and about Local 888's endorsement process: www.seiu888.org/copa/2015-political-endorsements/