Local 888 staff is working with members at the Holyoke Soldiers' Home on a number of fronts to clean up the back log of grievances and hold management accountable for honoring the union contract.
Of the 15 grievances heard so far, several were settled at Step 2 and the unresolved grievances have been moved to Step 3.  Several of the Step 3 grievances have also been settled.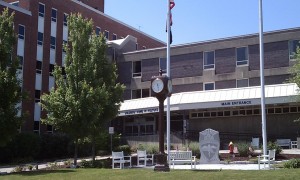 We have also submitted several new grievances and I have submitted a number information requests (about 10) with the intent of accomplishing two goals:
Gathering information for new grievances over unilateral changes to provisions of the contract; and
With the data gathered from management, members can prove how unfair and unproductive some of these changes have been.
An initial meeting with the Assistant Superintendent and the new DON took place to bring forward some of the more immediate problems such as members not being able to access their earned vacation and sick time.  We also discussed how the current atmosphere has been destroying morale and serves no one's interests.  In fact, low morale can affect the care and treatment of the residents.
A training is being scheduled for all stewards to focus on building solidarity and strength within the chapter.
Local 888's Legal Counsel, Jen Springer, is working with the State's Office of Employee Relations and other agencies to bring some of the problems members have identified to their attention and develop a more cooperative relationship.
We have also started conversations with our elected officials to make them aware of the issues members are facing including staffing shortages due to the recent early retirements.
Members at the Soldiers' Home with problems or concerns should contact their steward or Local 888 Field Rep. Ron Patenaude at rpatenaude@seiu888.org or 413-427-3785