Being a mom is a tough 24-hour job.  No pay, no day off, and often unappreciated. Add to it while a mother's work is never done, resignation is impossible!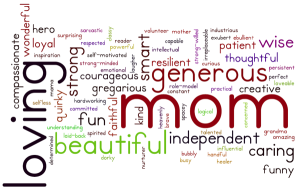 There is no way that we can ever properly thank all of the moms for what they do -- or have done. However, Mother's Day reminds us all of the sacrifices that our mothers have made while raising us.
This Mother's Day is the best time to say in words how much we love and care for our moms.
Mothers bring love, joy, happiness and caring into our world.
From the officers and staff of SEIU Local 888,
Happy Mother's Day to all of the Local 888 members who are moms!