 Local 888 Committee on Political Education (COPA) Tuesday, June 21 at 6:30 PM Local 888 office, 25 Braintree Hill Park, Suite 306, Braintree, MA. The committee will go over its second round of endorsements for the fall elections.
Please RSVP by Monday, June 20 to Joe Lazzerini, Political Organizer (508) 418-3370 or email jlazzerini@seiu888.org
COPA helps members fight against budget cuts to public services and threats to contract rights. Membership involvement in electoral campaigns and legislative advocacy is key to winning locally and statewide!
Women's Institute for Leadership Development (WILD) Weekend Leadership Conference, Bridgewater State College, June 24 – 26 More info at //wildlabor.org The conference costs $30. Local 888 will reimburse up to 10 members who attend. Contact myunion@seiu888.org for more info.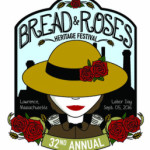 Bread and Roses Labor Day Festival Lawrence Common, September 5, 12 to 6 PM.