About forty staff from the Committee for Public Counsel Services (The Public Defender Agency of Massachusetts) spent June 2 at the statehouse to meet with their elected representatives about legislation that would include them in the state's collective bargaining law.
[caption id="attachment_6874" align="alignright" width="300"]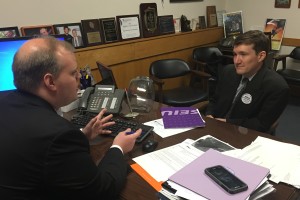 CPCS Data Analyst David Colarusso met with State Representative Sean Garbally urging passage of House Bill 2374[/caption]
David Colarusso, a Data Analyst and former Staff Attorney at CPCS met with his state rep. "I found my conversation with State Representative Sean Garbally very worthwhile," said Colarusso. "I was impressed by how receptive he was to hearing my concerns as a constituent and left the meeting feeling that he better understood our issues and why we need a seat at the table with management."
"The momentum is really building within the legislature to finally fix this "oversight" in the state's collective bargaining law," said Mark DelloRusso, president of Local 888. "It's simply inexcusable for the state to deny hundreds of state employees their right to bargain collectively for a voice at work."
[caption id="attachment_6877" align="alignleft" width="640"]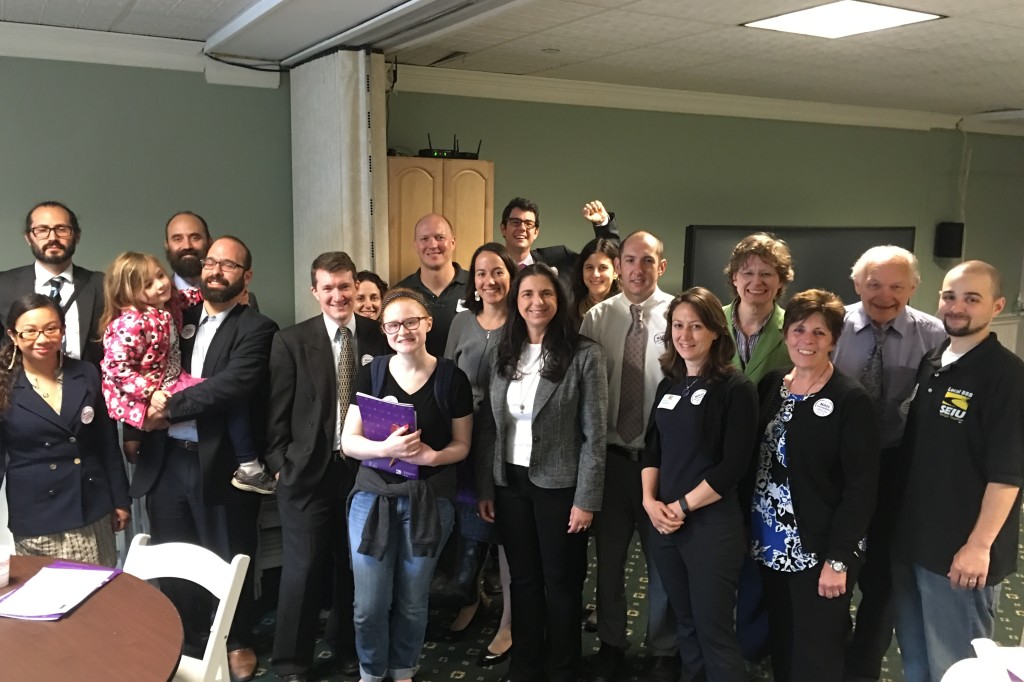 An impressive group of CPCS attorneys and employees gathered for today's Lobby Day![/caption]