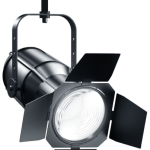 The new Local 888 union hall is buzzing with new staff and organizers.
[caption id="attachment_7000" align="alignright" width="150"]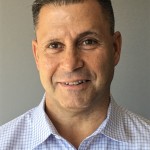 Larry Higgins[/caption]
Larry Higgins has joined Local 888's Field Services department as a Rep.  He is from Wakefield and has had a diverse professional career: as a labor and employment attorney for more than 18 years and as a high school teacher for four years.
[caption id="attachment_7001" align="alignright" width="150"]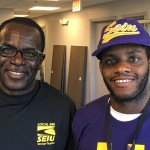 Member political organizers Simon Sakpo and Jonathan Stroud[/caption]
Also new at Local 888 are member political organizers Liquat Alli, Chefeiatou Falan, Simon Sakpo, Joe Salterio and Jonathan Stroud.  The local's political organizers work day in and day out engaging SEIU members in Brockton on important issues facing the community and our country: the fight for $15, paid family leave, the fair share tax on millionaires, and racial justice.
[caption id="attachment_7002" align="alignright" width="150"]
Hersch Rothmel[/caption]
Finally, Hersch Rothmel has joined Local 888 as an organizing intern as part of a JOIN for Justice Fellowship.  The JOIN Fellowship is a professional development opportunity for young Jewish adults to become full-time community organizers for social justice organizations, explore their Jewish identity together, and grow as leaders in pursuit of social justice.  Hersch is engaged in trainings that focus on developing his organizing skills and building community with other young organizers.