Weymouth members support food bank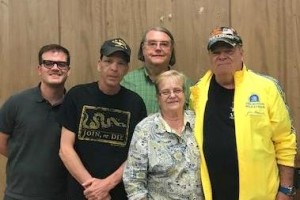 Weymouth Public Schools Van Drivers and Monitors contribute twice a year to the Weymouth Food Bank.  The drivers and monitors collect nonperishable goods and donate to the community through the food bank.  Members (shown below) gathered with chapter chair and executive board member Diane Foley with a small portion of what has been collected and donated.
South Shore Cookout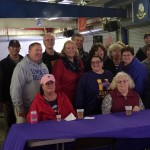 Foul weather didn't deter members who attended the South Shore cookout at the VFW in Whitman on Oct. 2. Members cheered for the Patriots on a big screen TV while enjoying grilled hot dogs, burgers and all the fixings. Local 888 Pres. Mark DelloRusso, the planning committee and members from Mashpee DPW, Plymouth County Custodians, Randolph Cafe, Randolph School Custodians, Randolph Town Employees and Scituate Cafe supported the home team in a tough game with the Bills!
New Scituate chapter leader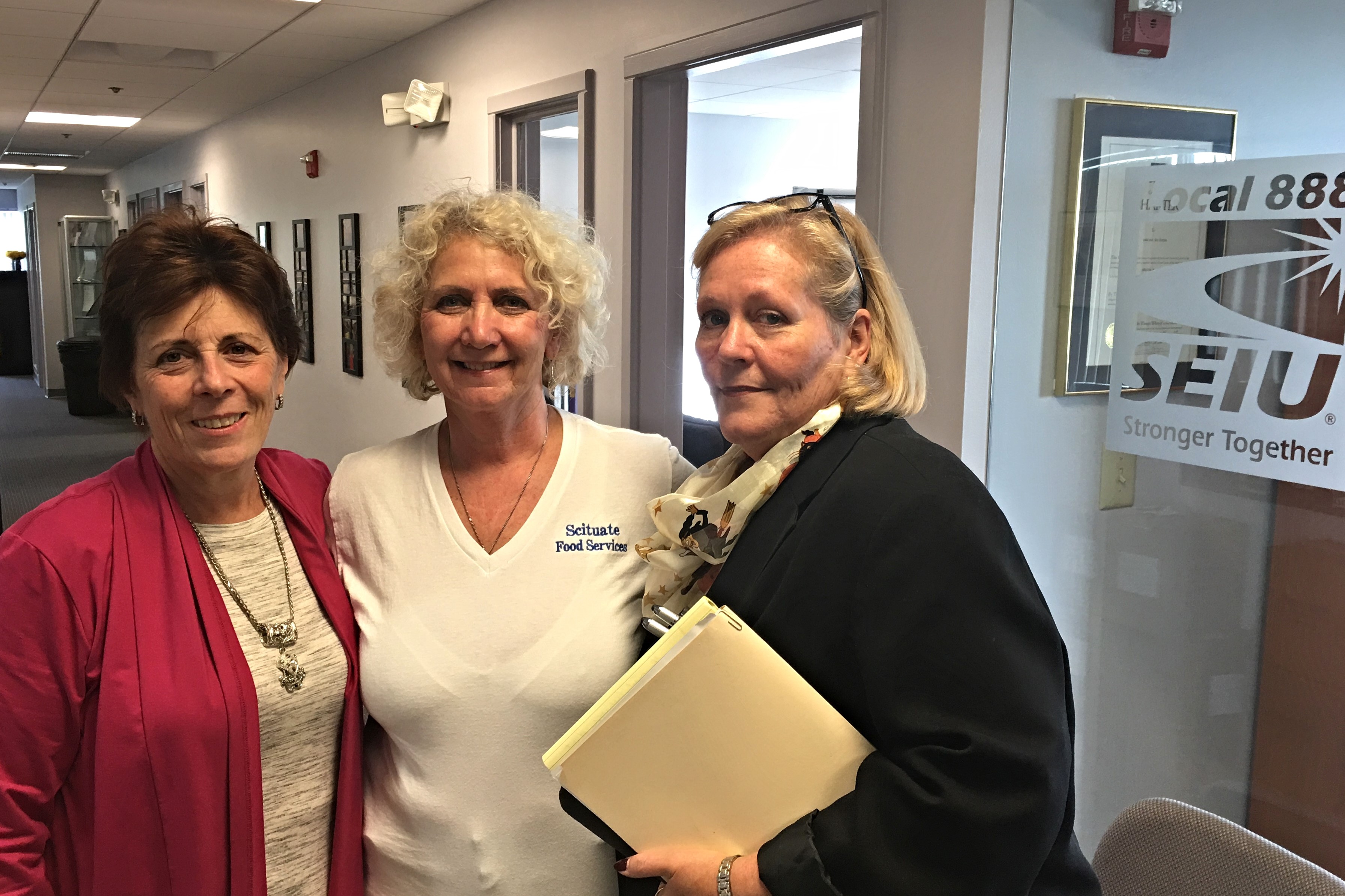 Scituate Cafeteria chapter chair Susan Aguilar stopped by the union hall to meet with Sec.-Treas. Brenda Rodrigues and Field Rep. Joan Prichard.  "I hope I can rise to fulfill the responsibilities of the position," said Aguilar.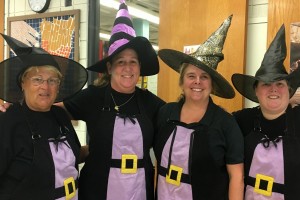 Food service workers have some Halloween fun! Dennis Yarmouth Regional School Food Service Workers "brewed" up some Halloween fun and great food for the students at Mattacheese Middle School in Yarmouth!  The Good Witches from left to right, are Rhonda LaFrance, Beth Potter, Laurel Visceglio and Kristen Risdal.