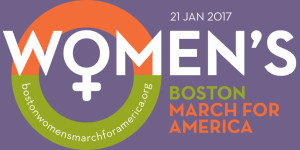 On the day after the Inauguration (January 21), thousands of union members will march in solidarity with communities most affected by the hate, intolerance and acts of violence being perpetrated especially in communities of women, immigrants, people of color, people who identify as LGBT and people with disabilities.
"Local 888 and the other SEIU locals in Mass-achusetts are 'Community Partners' to help energize and strengthen the march with our vision and people power," said Mari Cooney, a field rep who is spearheading Local 888's participation. "We are one of hundreds of organizations in Massachusetts that are educating our members and seeking meaningful change."
The march is a unique opportunity for Local 888 members to connect with thousands of other energized activists interested in working for equality, decency and justice for all.
The Boston Women's March for America is one of over 100 happening nationwide and internationally inspired by the Women's March on Washington.
"We stand for religious freedom, human rights, climate justice, racial justice, economic justice and reproductive justice," said Local 888 President Mark DelloRusso. "Together, we will send a message to our leaders and the world, that the United States stands for values of human decency, equal rights and freedom from discrimination."
Click here to download the Local 888 Boston Women's March for America flyer to boost turnout from your coworkers, friends and family.
Register for the march at Eventbrite: //tinyurl.com/zw7tk4p
Womens' March RideShare Group: https://www.facebook.com/groups/155205758297373