By David Reno, Boston Police Dept.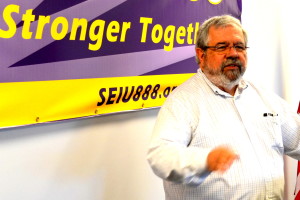 David Cay Johnston, who spoke at Local 888's September 2016 convention, has a new newsletter, DCReport.org.
The Pulitzer Prize-winning journalist has a plan to arm you, the average American, with the information you need about what your government is up to, what your fellow citizens think and — most importantly — what you can do about it.
Johnston recently was first to publish President Trump's 2016 Income Tax returns.