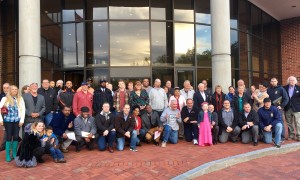 The Labor Guild had one of its largest graduating classes (pictured at left) including former Executive Board member Mike Kelly (below right) and Local 888 organizer DJ Cronin who were awarded diplomas after completing the Guild's Spring semester. The next round of classes will be Monday nights from 6:30-9:00 pm, Sept. 11 through Nov. 13.
[caption id="attachment_7596" align="alignright" width="150"]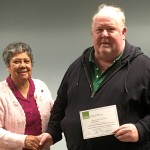 Former Executive Board member Mike Kelly receives his Labor Guild diploma[/caption]
Members can sign up for classes on Media, Messaging, and The Labor Movement; ABC's of Arbitration; The Steward's Job; Collective Bargaining; Employee Benefits Are No Longer Fringes, Leadership at Every Level, Next Steps For Stewards, and Persuasive Public Speaking.
Local 888 can provide scholarships. For more info visit: //bit.ly/2shmuTd
[caption id="attachment_7597" align="alignleft" width="300"]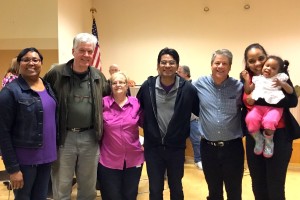 SEIU Local 888 had a good turnout at the Labor Guild's workshop on "Unlocking the Mysteries of Just Cause" held on June 5. Pictured left to right are Leigha Earl (BPHC), Peter Cavicchio (BPHC), Charlotte Killam (BW&S), Jorge Vargas, (BPS) Rand Wilson (Local 888), and Damali Simmonds (BW&S)[/caption]