 Committee on Political Action meeting Tuesday, July 25, from 6:30 – 8:00 pm at the Chelsea Collaborative, 318 Broadway, Chelsea, MA 02150 For more information contact Local 888 Political Organizer Joe Lazzerini at 617-241-3369 or jlazzerini@seiu888.org
Exploring Class & Classism Thursday, August 3 5:30 – 9:00 pm BEST Hospitality Training Center (Dudley Square).  In this workshop, participants will explore:
How class identities affect our lives, our work and our relationships.
How race intersects with class.
How we can become more inclusive with others from different class backgrounds than ourselves (and why that's important).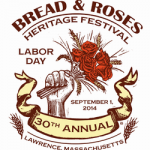 Bread & Roses Labor Day Festival Monday, Sept. 4, Enjoy Labor Day by attending a Multi-Cultural, Multi-Ethnic Open-Air Arts & Music Festival sponsored by Local 888!
See the schedule of events at Bread & Roses Heritage Festival**:** //bit.ly/Bread-Roses
Local 888 will have a tent set up on the Lawrence Campagnone Common and be providing festival attendees with info about the benefits of union membership. Volunteers are needed to help out (even just for a few hours) with setup or staffing our tent. Contact Local 888 organizer Gayle McMahon at gmcmahon@seiu888.org

Labor Guild education opportunities Sept. 11 - Nov. 13, Monday nights from 6:30-9:00 pm for the fall semester of The Labor Guild's next round of classes.
Sign up for classes on Media, Messaging, and The Labor Movement; ABC's of Arbitration; The Steward's Job; Collective Bargaining; Employee Benefits Are No Longer Fringes, Leadership at Every Level, Next Steps for Stewards, and Persuasive Public Speaking.
Local 888 can provide scholarships. For more info visit: //bit.ly/2shmuTd
Raise Up Massachusetts lobby and hearing for a $15 Minimum Wage Tue, September 19, 10:00 – 11:00 am Gardner Auditorium, Massachusetts State House
Massachusetts Primary Election Day Tue, Sept. 19, (Sept. 26 in Boston!) Last day to register to be eligible to vote is August 30! For more info visit "Where Do I Vote" //bit.ly/2tJbldK
North Shore Labor Council Legislative Dinner Sat, September 23, 6:30 – 8:30 pm Angelica's Restaurant, 49 S. Main Street (Rte. 114), Middleton, MA Featuring Keynote Speaker: Tefere Gebre, Executive Vice President of the AFL-CIO Honoring Special Awards Recipients:
Celebrating Sanctuary (honoring cities, school committees, organizations working to create Sanctuary)
Jonathon Feinberg and the Guitar Center workers successful organizing drive
No on Question 2 Coalition
NSLC Women's Committee
For more info and tickets, contact Rebecca at 781-595-2538 or northshorelaborcouncil@gmail.com