**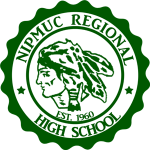 **Mendon Upton regional school district ABAs and Paras unanimously ratified a new three-year contract which included:
Lengthening the filing period for grievances from 7 to 10 days.
Memorializing the school work day hours at all work sites.
Winning paid release time for the chapter leadership to attend trainings, union meetings and conferences.
Improvements to the step raise system such as moving up the steps and scale faster.
Three-year agreement with annual increases of 2%, 2.3% and 2.5%
Additions to the paid bereavement coverage for aunt, uncle and first cousin.
The tentative agreement was approved by the membership with 80% support.