Fall Homeownership Fair Saturday, November 4 9:00 AM - 12:00 PM Mildred Ave. Community Center, 5 Mildred Ave, Boston Learn how the Boston Home Center can help you buy, maintain or retain your home!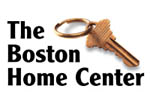 REGISTER AND RESERVE YOUR SEAT! HomeCenter.Boston.gov or 617.635.HOME (4663)
Deadline for Local 888 Fall scholarship applications Completed applications for Fall scholarship awards are due on November 24.  Applications will be screened by the Scholarship Committee and the winners will be picked lottery December 11.
Scholarship applications are available at the Local 888 union hall or at seiu888.org

Labor Guild Cushing-Gavin Awards Friday, December 1, 6pm – 9pm *** NEW VENUE FOR 2017! *** IBEW Local 103, 256 Freeport St #1, Dorchester Cocktails 6 PM | Dinner 7 PM
This unique event gathers the labor-management community together to honor four extraordinary professionals for the competence, vision, and integrity they bring to the furtherance of healthy, dynamic and productive labor-management relations. Come celebrate with us!
For questions about tickets, tables, ad space, or ad/banner combo, contact Dan at the Guild office at 781-340-7887.Find out more online here: //laborguild.com/cushing-gavin-awards/
Committee on Political Action meeting Tuesday, November 14, from 6:00 – 8:00 pm at Local 888 office, 25 Braintree Hill Office Park, Suite 306.
For more information contact Local 888 Political Organizer Joe Lazzerini at 617-241-3369 or jlazzerini@seiu888.org