About Josh: Park Foreman 1 at Veteran Memorial Cemetery. Union member since 2004.
[caption id="attachment_7857" align="aligncenter" width="500"]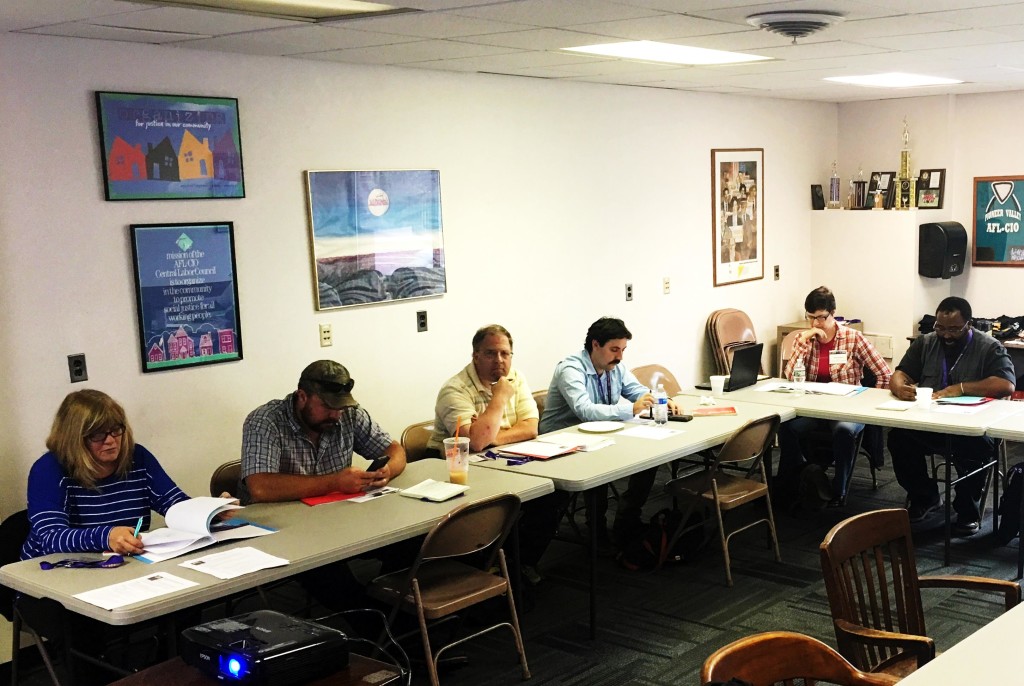 Josh is second from left at the Chapter Chair training.[/caption]
Josh is an active Local 888 leader and participated in the first Chapter Chair Regional Leadership Training on October 11. His workweek is always busy -- burying the dead and maintaining the grounds of the Veterans cemetery. Chris answered a few questions about his involvement with the union.
What was your experience with your union when you first started he job?
"Honestly, the union was very absent back when I first started. There was very little of anything. We never heard or saw anybody or anything from the union…People started asking questions. We're paying a union, but where is it? How is it benefitting us? We started to take initiative and reach out. Today we have a much better line of communications."
Why have you decided to become involved in your union, and why is having a strong union important?
"I'm not afraid to say something. I don't really care all that much if what I say it bothers the admin staff. I like to have a voice for my coworkers. Especially the newer people…For me the union's important because the government can do or say as they please. You have to have numbers to stand up against them. If we didn't stand up and speak out, we'd get railroaded."
Like Josh said, the power of a union is in our numbers. Let's keep talking to new members and organizing ourselves to win better wages and respect on the job.