[caption id="attachment_7772" align="alignnone" width="200"]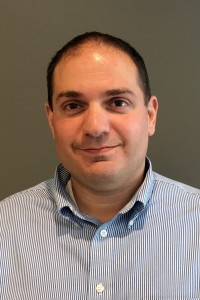 Nicholas Piscitello[/caption]
Local 888 members at the University of Massachusetts Lowell approved a one-year contract in May – capping a successful campaign that included petitioning the governor and Legislature for fair cost-of-living increases.
Nicholas Piscitello, chapter chair, said he was happy with the agreement, which includes cost-of-living increases of up to 2 percent retroactive to July 17 of last year. The full increase is conditional on the state meeting its revenue targets, meaning tax collections and the like.
"The biggest challenge that is preventing the university and the union from reaching a three-year pact is that the governor is not committing to fund the salary increases over the next three years," said Piscitello. "The one-year pact allows the university to continue to work with state government officials to ensure the increases for the next two years are funded completely."
The university will not agree to the future raises at this point, since it may lack needed funding.
The contract also allows "exempt" employees to get compensation time if they are required to report to campus during a closure due to weather. Also, "nonexempt" employees will be paid overtime after working 40 hours in a week after a request is reviewed.
About 580 members are united in the Local 888 Professional Administrative Chapter.