[caption id="attachment_8793" align="alignnone" width="200"]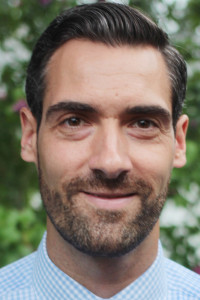 John Drinkwater[/caption]
Local 888's Committee on Political Action and union leaders have been hard at work this summer holding candidates nights and taking stock of State House races.
Local 888 has endorsed for state Senate:
John Drinkwater (See: https://www.drinkwaterfor senate.com/) for the open state Senate seat being vacated by Eileen Donoghue, who left to become Lowell's city manager. Drinkwater, legislative director for the state AFL-CIO, said he was motivated to run for Senate after years of advocating for labor unions and as a parent with children about to enter Lowell Public Schools.
Drinkwater, who has also been endorsed by the state AFL-CIO, faces a primary fight in the First Middlesex District.
Diana DiZoglio, a Methuen state representative who is running for the First Essex Senate District. DiZoglio, also endorsed by Local 888, (See: //votedizoglio.com/) is known for speaking up forcefully on the issue of addressing the problem of sexual harassment in the state Legislature.
For state representative, Local 888 also
endorses the following candidates:
Darrin Howell (See: //darrinhowell.com/) in his bid for state representative in the Fifth Suffolk district, which covers parts of Dorchester and Roxbury. Howell previously worked for SEIU Local 1199 as a political organizer.
And Pam Gemme (See: https://electpamgemme.org/), a social worker for the Massachusetts Department of Children and Families and an SEIU Local 509 member, is running for the open 17th Worcester District.
In addition, Peter Capano, who is running for the 11th Essex District. Capano, now a Lynn city councilor, has also served as a vice president of the state AFL-CIO.
In other Massachusetts State Senate races, Local 888 endorsed:
Paul Feeney, incumbent, Bristol & Norfolk District
Jim Welch, incumbent, Hampden District
Karen E. Spilka, the new Senate president, who represents the Second Middlesex & Norfolk District.
Jamie Eldridge, the incumbent, Middlesex & Worcester District
Jason Lewis, incumbent, Fifth Middlesex District
Sal DiDomenico, incumbent, Middlesex & Suffolk District.
Michael Brady, incumbent, Second Plymouth & Bristol
The other  candidates for the state House of Representatives endorsed by Local 888 are:
James Hawkins, Second Bristol
Marjorie Decker, incumbent, 25th Middlesex District.
Mike Connolly, incumbent, 26th Middlesex District.
Denise Provost, incumbent, 27th Middlesex District.
Christine Barber, incumbent, 34th Middlesex District
Tram Nguyen, 18th Essex District
Michelle DuBois, 10th Plymouth District
Daniel Hunt, 13th Suffolk District
The union has also endorsed U.S. Rep. Bill Keating for re-election, who represents the 9th congressional district. Keating faces a Democratic primary challenge from businessman Bill Cimbrelo. The 9th congressional district covers the Cape and Islands along with the South Shore, stretching from Rockland down to Fall River and Plymouth.
The union has also endorsed Steve Murphy for re-election as Suffolk County Register of Deeds.