[caption id="attachment_8945" align="alignnone" width="200"]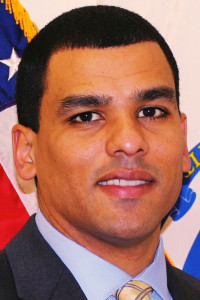 FRANCISCO URENA[/caption]
The Holyoke Soldiers Home workers' campaign against chronic understaffing and management's harsh culture of intimidation has heated up – with
a petition drive and a meeting with the state's boss of veterans affairs.
The new vice chair of the Local 888 chapter, Joe Ramirez, along with stewards Erin Saykin and Theresa King represented fellow members at a meeting with Francisco Urena, secretary of the Department of Veterans' Services.
As a result of the meeting, Urena made commitments to have further meetings with our union and to fix the grievance backlog at the Holyoke Home.
Also as part of the chapter's campaign, 120 members signed a petition to management saying they had no confidence in the leadership of both the director and assistant director of nursing at Holyoke Home. On Oct. 16, they presented the petition to management and sent a copy to Urena.