[caption id="attachment_8954" align="alignnone" width="200"]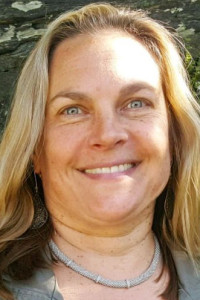 Maria Ziemba[/caption]
The race for the Northern Berkshire District Register of Deeds was all in the Local 888 family. And only one candidate could win.
Local 888 member Maria Ziemba racked up a 3-to-1 victory running as a Democrat against longtime Local 888 member Deborah Moran, running as an independent.
"I'm on Cloud 9," Ziemba told The Berkshire Eagle on election night. "Tonight has proven that people have responded to my campaign, and I am forever grateful."
Ziemba got 10,872 votes, while Moran netted 3,535. Similarly to her opponent, Ziemba has worked her way up from being hired as a junior clerk more than 20 years ago. The position became open because current Register of Deeds Frances Brooks is retiring.
Ziemba said she plans to continue computerization projects the office has already begun. After 1985, the registry put its data onto computers. But the office, located in Adams, has about 220,000 index cards with the records of property sales, one set for sellers and the other for buyers. Completing this project would, for the first time, make these sales searchable by computer.
The office, which only has six employees, has so far processed about 10,000 file cards.