[caption id="attachment_9028" align="alignnone" width="183"]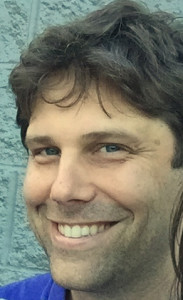 Jonathan Dudley[/caption]
In 1987 Richard Beauregard got a job as a band saw operator at the Nichols & Stone furniture company in Gardner. Nichols & Stone was a union shop, and so a co-worker approached Richard about signing a union card and paying dues. Richard recalls the exchange:
"What do you mean I got to join the union?" Richard said. "You gotta join the union," responded his co-worker. "What if I don't want to join?," he asked. "Well then you can't work here," his co-worker replied.
"I mean I was making good money, so I joined the union." said Richard. "If you're gonna make me join something, I'm gonna find out something about it." Richard got involved in his local — IUE 81-154 — and in 2003 he was the shop chairperson for IUE at Nichols & Stone helping negotiate the contract.
In 2003 no one at the negotiating table knew that would be the final IUE Local 81-154 contact with a Gardner furniture maker. Nichols & Stone closed its doors in 2008 after 150 years of production.
"I haven't heard anybody say that Nichols & Stone closed because of the union," said Richard.  "You often hear that union places close – 'Ah the union … demands far too much.' But at the end we took cuts. We didn't take the raises that we were entitled to. So it wasn't the union that forced them out. I'm glad I haven't heard that."
These recollections are from a 2009 interview with Richard and his wife, Millie, that are currently being printed as part of a series of oral histories about Nichols & Stone at the Chair City Community Workshop. Mass. Community College Council (Massachusetts Teachers Association) member and part-time community college instructor Tracie Pouliot collected the oral history interviews a year after Nichols & Stone closed. She runs the community workshop, where volunteers use the printing and book arts to celebrate the stories of working people in Gardner.
The oral history series includes interviews with people from throughout Nichols & Stone, including managers, the back office, the front office, and the factory floor.
Jonathan Dudley, a Head Start teacher and member of SEIU Local 888, volunteers at the Chair City Community Workshop. "I actually transcribed Richard and Millie's interview. And one of the staffers at my local agreed to do some editing on it in his spare time," said Dudley, who works for the Montachusetts Opportunity Council.
Next, he said, "volunteers will print the interview on our letterpress. We even set some of the type by hand." After the interview is printed, volunteers sit together and bind each oral history into a book by hand.
"Especially when we're sitting around binding the books, it is a great opportunity to talk about the issues raised in the stories – like why do we think furniture factories closed in Gardner and how deindustrialization has affected our small city," said Dudley. After 400 copies of each oral history book are printed and bound, the community workshop holds a book-release party to celebrate the interviewees and the volunteers who worked on that oral history. Later, there is an informal book discussion, where community members can dive into the issues raised by each story.
Richard and Millie's oral history is not specifically about the union at Nichols & Stone, but it is an account by two working people about their experience working in the furniture industry and trying to understand why a 150-year-old company shuts its doors, as well as how a factory closing like that affects a person.
The Chair City Oral History Book Series is community run — and depends on volunteers coming in and helping produce the oral history books. "I would be very excited to have a bunch of people who care about working-class history or are interested in unions to come in and help us finish Richard and Millie's book," said Dudley. "You don't need any experience to help, someone will train you on the spot. If you volunteer three hours, you can have a copy of Richard and Mille's book; or if you don't like the work, you can always sit around the community workshop and share your own experiences."
The Chair City Community Workshop is located at 306 Central St. in downtown Gardner. "All Are Welcome," reads a small broadside printed by a letterpress shop in St. Petersburg, Florida, shortly after the 2016 elections.  For more information or to find out the hours for the community workshop, visit traciepouliot.com and click on Chair City Oral History Project.