[caption id="attachment_9206" align="alignnone" width="225"]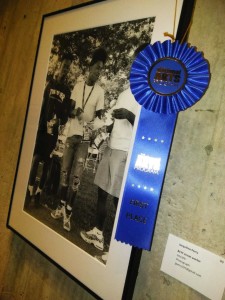 HANGING OUT: Jacquiline Perry's photo 'Marifiki' was honored in a city of Boston arts contest.[/caption]
City of Boston streetworker Jacquiline Perry took her talents to the streets — and landed a first-place award in a National Arts Program contest for her photography.
The arts program "has given us the opportunity to shine a light on those whose creativity and artistic talent often goes unnoticed," said Kara Elliott-Ortega, the city's chief of arts and culture. "By encouraging city of Boston employees to share their art, we're expanding creative thinking into every single department."
Local 888 member Perry works for the Boston Center for Youth & Families, which manages 36 facilities and services, including community centers and pools. She netted first place in the Adult Amateur Category.
As part of the program, city of Boston employees and immediate family members were invited to display their art at Boston City Hall.  "The National Arts Program is a great way to recognize city of Boston employees and their dedication to improving the city through their work, as well as their creativity," said Mayor Marty Walsh.