[caption id="attachment_9209" align="alignnone" width="200"]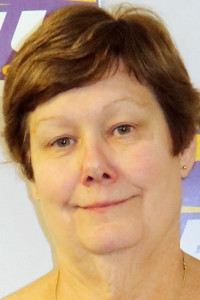 Peggy Fitzgibbons[/caption]
In an interview with the Old Colony Memorial newspaper, Local 888 Executive Board member Peggy Fitzgibbons said that her chapter's members are sticking with the union in the wake of an anti-labor U.S. Supreme Court decision.
Fitzgibbons said that no members have left the union as a result of last summer's Janus decision. The high court ruling reversed a decades-old precedent that said unionized public workers could be required to pay "fair share" fees. Fitzgibbons, a leader of the town of Plymouth's clerical unit, said the Supreme Court case was about "big money trying to force labor unions out."
Local 888 leaders are encouraged to talk with the local news media about the issues that matter to working families. For help with that, contact your union at communications@seiu888.org .