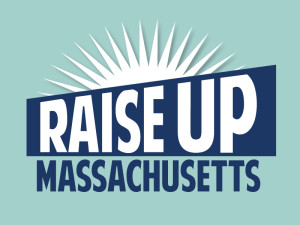 The Raise Up Massachusetts coalition is looking to revive the millionaires tax.
"This plan would raise the money that the state desperately needs to increase state funding for education and have a 21st century transportation system," said Local 888 President Brenda Rodrigues.
The measure would amend the Massachusetts Constitution to create an additional tax of 4 percent on annual incomes above $1 million. Raise Up supports this action and, with the help of SEIU Local 888 members, had gotten such a measure approved for the 2018 ballot.
But last June, the state's Supreme Judicial Court rejected that ballot question, also known as the Fair Share Amendment, as unconstitutional — after business groups opposed to it sued. The court struck the measure off the ballot, arguing that it combined subjects that were not closely enough connected ‑ because it stipulated that money raised by the tax be spent on transportation and education.
This time, supporters of the millionaires tax are planning to go through the Legislature. That route avoids the technicalities the SJC rejected. That's because the previous millionaires tax got on the ballot through the citizens petition supported by Local 888.
State Sen. Jason Lewis has filed the bill in the Senate. He told The Boston Globe that schools and transportation are in dire need of increased funding, and that the millionaires tax is one of the fairest ways to get the money.
The popular measure was already backed by the Legislature in the lead-up to the electoral campaign that was cut short last year by the SJC. So its chances look good, though the measure can't be put on the ballot sooner than November 2022. For more info, see: https://www.raiseupma.org/fair-share-amendment-2022/