[caption id="attachment_9273" align="alignnone" width="221"]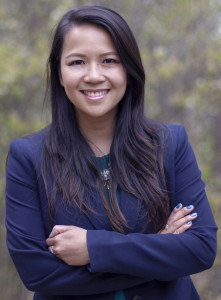 TRAM NGUYEN[/caption]
Tram Nguyen's most recent job was as a lawyer at Greater Boston Legal Services, a union shop. And her first co-op position as a law student was at the Roxbury office of the state's public defenders agency.
So it's not surprising that the newly seated state representative has already signed on as a sponsor of a bill that would give those state employees, the Mass-Defenders, the right to bargain collectively. Due to a bureaucratic roadblock, workers in the Committee for Public Counsel Services – who are campaigning to join Local 888 – have been denied that right.
As a new member of the House, Nguyen said, "I am committed to making sure unions have someone speaking up for them, and that labor's interests and issues are heard at the State House."
Nguyen, who was endorsed by Local 888, was elected in the 18th Essex District, which covers parts of Andover, Boxford, North Andover and Tewksbury.
"Nguyen really does understand the struggles of working families," said Local 888 Secretary-Treasurer Tom McKeever. "She's been there on the front lines with her legal services work, and we look forward to working with her now that she's in the Legislature."
Even before her election, Nguyen advocated for legislation on labor issues while still at Greater Boston Legal Services, which provides free legal assistance in noncriminal matters to the poor. She points to the campaign for paid family leave, which under a new law taking effect in 2021.
Nguyen, 32, traces her passion for workers' rights back to her childhood. Her family came to this country as political refugees from Vietnam when she was 5. Her parents worked low-wage jobs, such as delivering pizza. As with many immigrants before them, they learned English and worked to better their lives.
"They earned the minimum wage – if that," she said. "They didn't know their rights and didn't know how to defend their rights."
Her working-class background fueled her career choices. At Greater Boston Legal Services, a lot of cases involve wage theft – which can mean employees not getting paid the minimum wage, legally mandated overtime or even for all their hours worked.
"I stood up for employees to make sure they received what they were owed, and that they knew what their rights are ‑ and the ways they could fight to get them," she said.
At legal services, Nguyen worked with immigrants groups and immigrants, both documented and undocumented. "Some were afraid to claim their rights – they didn't want to go to court out of fear that they might create trouble for their families."
"As a state representative, I want to make sure to continue to be an advocate, just as I was when representing clients in courthouses," Nguyen said.
And the new state representative is not wasting any time. Already, she is the House sponsor of a new bill, An Act Protecting Injured Workers, which addresses problems with the state's workers' compensation program.
In her legal aid work, she saw that "many employers underreport the number of their employees, which is illegal. Along with this, I've seen instances of intimidation – with employers pressuring an employee not to file a workers' compensation claim."
The first step, which her bill addresses, is to "amp up notifications on workers' rights. Employees need to be provided with posted information, just as they are with the minimum wage and overtime pay."
In addition, her bill would: * Raise the penalties on employers for failing to report their true number of employees. * Require some employers to repay insurers the true premiums they would have owed under an accurate reporting of employees. * Set up an investigative mechanism for enforcing the law.
In the 2018 election, Nguyen defeated incumbent Republican Rep. Jim Lyons, who was chairman of the 2016 presidential primary campaign for U.S. Sen. Ted Cruz (R-Texas) in Massachusetts.