[caption id="attachment_9268" align="alignnone" width="200"]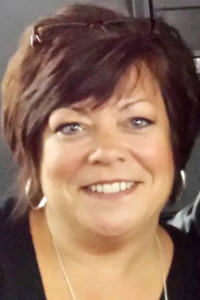 DARLENE ARCHIBALD[/caption]
Darlene Archibald, a veteran Local 888 leader, is trading in her duties as a school paraprofessional to take the post of internal organizer for the local.
"I hope to bring all my experience — as a chapter vice chair and a member of negotiating teams — to other chapter leaders," said Archibald. Since 2011, she has served as vice chair of the Marlborough Public Schools Paraprofessionals Chapter, which has about 130 members.
In her new role, she said, "I want to create good relationships and increase unity and organization in Local 888. I look forward to working with more union members." Archibald, a Marlborough paraprofessional for 13 years, got involved with
her chapter because she wanted it to be better organized and more effective.
Regarding her Marlborough job, Archibald said that she loves "working with children and helping them to succeed. And I love working with the public."
Prior to that position, she worked at a public nursery school run by the Marlborough schools.
Archibald is married and has three grown children. It's a union family: Her husband, Rich, is a longtime member of Local 4 of the International Union of Elevator Constructors.