[caption id="attachment_9321" align="alignnone" width="200"]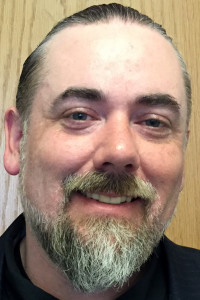 JOSH CLANCY[/caption]
Veteran Local 888 leader Josh Clancy is leaving behind his marathon plowing days to become an internal organizer for the union.
Clancy had served as Local 888 chapter president over five years at the Tyngsborough Department of Public Works. He was the lead negotiator in the last round of contract talks. A key win, he said, was the addition of longevity pay — up to $3,000 annually for someone on their anniversary date after 20 years of service.
When it comes to negotiations, "you have to keep pushing — don't take no for an answer. At the same time, you still have to find common ground."
How do you get there?
"Small talk is important. You learn to see eye-to-eye with people like the town administrator. You pick up a lot of information that you can use later to try get the parties into alignment."
In addition, Clancy worked to bring the town's other unionized workers together so as to bargain from a stronger position. "My favorite part of my old job was dealing with management on behalf of my chapter members and working with the other unions."
Clancy worked for the Tyngsborough DPW as a skilled laborer for 10 years: "I enjoyed it all," he said, commenting on the range of duties.
Perhaps the DPW's most prominent role is cleaning the roads of snow and ice — which could mean ridiculously long hours plowing and sanding. "Plowing and sanding during storms, there were times we worked 30-plus hours straight," he said. Improving break times and pay for this service was an important contract victory.
He comes from a union family, with relatives belonging to various locals — including an aunt who was a chapter president for Local 888.
Clancy and his wife, Lisa, have a daughter, Lydia, 6. In his off hours, Clancy likes to take his daughter out fishing in a canoe. They live in Mason, N.H.