[caption id="attachment_9426" align="alignnone" width="200"]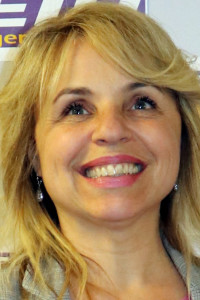 TERESA RIORDAN[/caption]
Westwood town employees are signing onto the dental and vision plans offered through Local 888. They will join many other Local 888 members who are already on these plans.
"I'm so excited about getting these new benefits," said Teresa Riordan, a Local 888 Executive Board member. Her chapter covers about two dozen of the town's clerical employees. The benefits are so much better than what the town now offers," said Riordan. The Local 888 plan costs less and has more comprehensive dental coverage — and includes Davis Vision coverage, too.
"It really shows, once again, that being in a union brings many benefits," she said. In fact, the Delta Dental plan offered through Local 888 covers up to $2,500 per person annually and includes orthodontic work such as braces. The town plan only covers $1,500 annually and does not cover orthodontics
Under Local 888's Davis Vision plan, there are no co-payments for yearly eye exams, regular lenses and contact lenses. The Davis Vision plan also covers standard "progressive" lenses and some coatings.
Westwood union members were sold on the plan after a presentation from Linda DeLuca, director of Local 888's health funds. While Westwood does not contribute to workers' dental and vision plans, in some Local 888 chapters the employer covers the whole cost.
For more about Delta Dental, go to https://www.deltadentalma.com/.
For more info on Local 888 funds, contact Linda DeLuca, director of SEIU Local 888 Affiliated Funds at (617) 241-3367 or email ldeluca.funds@seiu888.org.