[caption id="attachment_9432" align="alignnone" width="200"]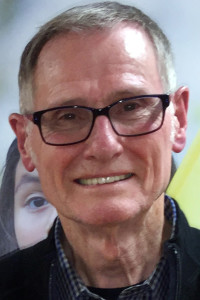 DAVID SICKLER[/caption]
Local 888 and Jobs with Justice honored the life of celebrated labor organizer and leader David Sickler at an event marking the release of a new book on his remarkable life and successful, creative union campaigns.
Peter Olney, retired organizing director for the International Longshore and Warehouse Union, introduced Sickler at the event, held at the downtown offices of SEIU Local 32BJ. Among other things, Olney praised Sickler for his "courage and vision" as AFL-CIO regional director in California in the 1990s.
The book is "From Coors to California: David Sickler and the New Working Class." Olney said that "The 'New' in New Working Class means new to this country, or in the case of women and people of color, 'new' to the ranks of organized labor because of years of exclusion."
The book follows Sickler from his days as a 19-year-old assembly line worker for Colorado's Coors Brewery, where he cut his teeth as a union activist and shop steward. In the late 1970s, the right-wing owners of Coors provoked a battle with the brewery union.
It turned into a years-long national battle as the AFL-CIO launched a full-on boycott with Sickler as the organizer. As the book recounts, the boycott "succeeded in putting Coors on trial in the court of public opinion." The AFL-CIO used the boycott "to protest Coors' violations of labor and other human rights and the donations by the Coors family and the company to right-wing institutions and politicians threatening those rights."
After successfully leading the Coors boycott, Sickler went on to work for the AFL-CIO in California. There, he helped revitalize the labor movement, which had been gutted by factory closings and globalization.
The key to this was organizing new immigrants, in particular from Mexico, many in the new workplaces that had sprung up in the Los Angeles area.
"From Coors to California" is published by the UCLA Center for Research and Education. For more info, see https://books.labor.ucla.edu/p/85/sickler.
Photos from the Boston events with David Sickler posted here: https://photos.app.goo.gl/6e2gZg5K6ChgL2dF8