[caption id="attachment_9429" align="alignnone" width="200"]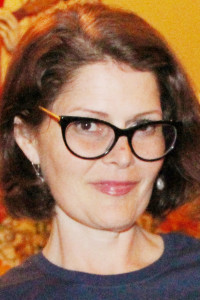 RACHEL SCOTCH[/caption]
Local 888 and the MassDefenders chapter are gearing up for an important rally at the State House on July 18.
For the first time, the MassDefenders elected representatives and board members, in April. In addition, they have testified at the State House on behalf of a bill that would include them in the state's collective bargaining laws.
"Collective bargaining rights would improve the delivery of legal services to the indigent people of the commonwealth," said Rachel Scotch in a letter to legislative leaders. Management, however, is intent on throwing up a roadblock to bills that would allow the employees of the state's public defenders agency the right to unionize. The management of the Committee for Public Counsel Services wrote recently to the Legislature calling for "a comprehensive assessment" of the matter before the bills are OK'd.
MassDefenders representatives' letter to legislative leaders argues that, with collective bargaining, the staff would be able to work with management "to improve conditions, training, resource allocation and, very importantly, employee retention."
For their part, Local 888's leaders have renewed their support for the MassDefenders.
"Currently, the staff does not have any predictability about salary increases — nor do they have a voice in the workplace to address grievances, unfair treatment and discrimination — as other state employees do have," said Brenda Rodrigues, Local 888 president.
The roughly 750 lawyers, investigators and social service advocates and administrative staff in the state agency want to bargain collectively. But a loophole in state law denies them this basic human right.
The current situation has led to chronic low pay and high staff turnover — making it harder for the dedicated staff to do their jobs.
The workers want to unite in Local 888, and the bill has enough support among lawmakers to pass. Last legislative session, a bill to fix this loophole never made it out of the powerful House Ways and Means Committee.
Since then, the MassDefenders' campaign has already netted significant raises for employees at the start of the year.
Without a labor contract, however, there is no guarantee of any raises looking ahead to the future, said Scotch, who has worked at the agency for nine years.
Scotch urges Local 888 and other union members to contact their legislators in support of the legislation: Senate Bill 1555 and House Bill 2330. For more information, visit the Local 888 website: //www.seiu888.org/massdefenders/.