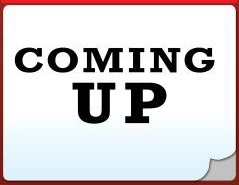 BROCKTON CANDIDATES NIGHT SEPT. 19: At East Branch Library, 54 Kingman St. Meet and greet at 6 p.m., followed by mayoral forum at 6:30. Sponsored with: SEIU Mass. State Council. For more info, call Pablo at 617-684-5671 or email Pablo.Ruiz@SEIUma.org.
KNOW YOUR RIGHTS TRAINING: Tues., Oct. 8, 10 a.m. to 2 p.m. at the SEIU Local 509 offices, 293 Boston Post Road West, Marlborough. Call 617-241-3300 for more info.
LOCAL 888 LEADERS MEET: The SEIU Local 888 Executive Board meets Wed, Sept. 18, 10:00 a.m. start, at the union's conference room at 25 Braintree Hill Office Park, in Braintree.
LOCAL 888 LEADERS EVENT: Local 888's Leadership Conference is set for Sat., Oct. 19, Braintree Hill Office Park, Braintree. Lunch is from noon to 12:30 p.m.
General session: 10 to 11 a.m. to feature Local 888 leaders, a guest speaker and an overview of proposed changes to bylaws.
Workshops: 11 a.m. to noon will address such topics as: Using your rights at work to win grievances and resolve on-the-job problems.
Industry Sector Breakouts: 12:30 to 1:30 p.m., will cover schools, early childhood education, higher education, municipalities, state government, public authorities, and the MassDefenders.
Pre-register for a Door Prize: Members who pre-register for the conference by Oct. 11 will be eligible for a special door prize: https://forms.gle/744wHjqZ5KjNsBsh6