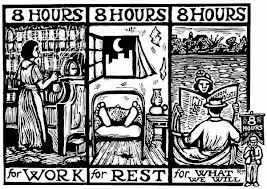 "The upcoming 2019 Leadership Conference is a great time to learn more about the nuts-and-bolts of organizing, talk shop with other members in the same industry sector, and hear from inspirational speakers," said Local 888 President Brenda Rodrigues. Local 888's 2019  Leadership Conference is set for Sat., Oct. 19, at the  Braintree Hill Office Park in Braintree. After registration and coffee from 9 to 10 a.m., the conference will kick off with a general session. This will feature Local 888 leaders, a guest speaker and an overview of proposed changes to bylaws, which will then be voted on by the general membership (see related article, page 3).
"I'm excited to share our experiences at the Chelsea Soldiers Home with other Local 888 members," said Elmer Arriaza, the chapter vice president. "We are fighting for people's rights," he said, adding it will be his first time attending an 888 leadership conference.
Morning workshops: 11 a.m. to noon will cover such topics as:
Using your rights at work to win grievances and resolve on-the-job problems.
Conducting new member orientations so they keep your chapter strong.
Employing your chapter funds to build members' power.
Running a rewarding membership meeting.
Communicating effectively to build unity.
Industry sector breakouts:  12:30 to 2:00 p.m., will cover: schools, early childhood education, higher education, municipalities, state government, public authorities, and the MassDefenders.
Pre-register for a Door Prize: Members who pre-register for the conference by Oct. 11 will be eligible for a special door prize: https://forms.gle/744wHjqZ5KjNsBsh6